FY2016 EPS Estimates for Royal Nickel Corp (RNX) Increased by Analyst
Royal Nickel Corp (TSE:RNX) – Equities research analysts at Beacon Securities raised their FY2016 earnings per share estimates for shares of Royal Nickel Corp in a research note issued to investors on Wednesday. Beacon Securities analyst M. Bandrowski now expects that the brokerage will post earnings per share of $0.05 for the year, up from their prior estimate of $0.04. Beacon Securities also issued estimates for Royal Nickel Corp's FY2017 earnings at $0.16 EPS and FY2018 earnings at $0.18 EPS.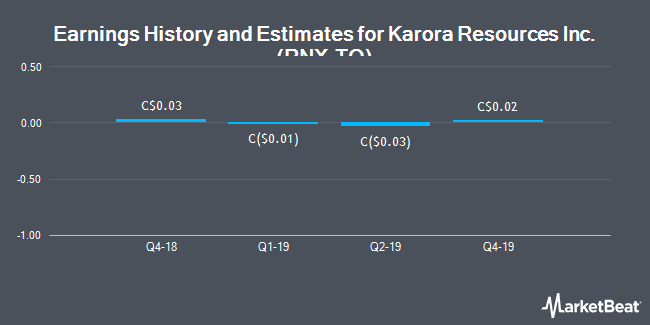 Shares of Royal Nickel Corp (TSE:RNX) remained flat at $0.40 during mid-day trading on Friday. 333,355 shares of the company were exchanged. The company's market capitalization is $98.99 million. The stock has a 50 day moving average price of $0.38 and a 200-day moving average price of $0.40. Royal Nickel Corp has a one year low of $0.12 and a one year high of $0.63.
Royal Nickel Corp Company Profile
Royal Nickel Corporation (Royal Nickel) is a mineral resource company focused on the acquisition, exploration, evaluation and development of mineral properties. The Company's principal assets are its interest in the producing Beta Hunt nickel and gold mine in Western Australia, and the Dumont Nickel Project located in the Abitibi mining camp, approximately 25 kilometers northwest of Amos, Quebec, Canada.
Receive News & Ratings for Royal Nickel Corp Daily - Enter your email address below to receive a concise daily summary of the latest news and analysts' ratings for Royal Nickel Corp and related companies with MarketBeat.com's FREE daily email newsletter.