Aspen Group Inc (ASPU) Rating Increased to Hold at Zacks Investment Research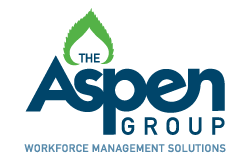 Aspen Group Inc (OTCBB:ASPU) was upgraded by Zacks Investment Research from a "sell" rating to a "hold" rating in a research report issued on Monday.
According to Zacks, "Aspen Group, Inc. is an online post-secondary education company. It offers certificate programs and associate, bachelor, master, and doctoral degree programs in a range of areas, including business and organization management, education, nursing, information technology, and general studies. Aspen Group, Inc. is headquartered in Denver, Colorado. "
Separately, Lake Street Capital reissued a "buy" rating on shares of Aspen Group in a report on Friday, December 2nd.
This article was originally published by and is the sole property of American Banking News. If you happen to be reading this article on another website, it was stolen and illegally republished in violation of U.S. and International copyright law. The original version of this story can be read at https://www.americanbankingnews.com/2017/03/20/aspen-group-inc-aspu-rating-increased-to-hold-at-zacks-investment-research.html
Aspen Group (OTCBB:ASPU) traded down 3.78% during mid-day trading on Monday, reaching $4.33. 804 shares of the company were exchanged. The stock has a 50 day moving average of $3.72 and a 200-day moving average of $3.25. Aspen Group has a one year low of $1.53 and a one year high of $4.85. The stock's market capitalization is $49.86 million.
Your IP Address:
About Aspen Group
Aspen Group, Inc is a holding company. The Company's subsidiary, Aspen University Inc (Aspen), is dedicated to provide the education experiences taught by professors. Aspen offers approximately two monthly payment programs, a monthly payment plan in which students make payments every month over a fixed period (36, 39 or 72 months depending on the degree program) and a monthly installment plan in which students pay over three monthly installments (day 1, day 31 and day 61 after the start of each course).
Get a free copy of the Zacks research report on Aspen Group (ASPU)
For more information about research offerings from Zacks Investment Research, visit Zacks.com
Receive News & Ratings for Aspen Group Inc Daily - Enter your email address below to receive a concise daily summary of the latest news and analysts' ratings for Aspen Group Inc and related companies with MarketBeat.com's FREE daily email newsletter.