Granite Real Estate (GRP.U) Raised to Hold at Zacks Investment Research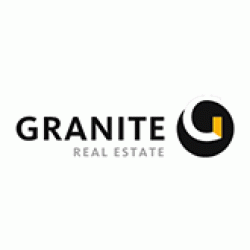 Granite Real Estate (NASDAQ:GRP.U) (TSE:GRT.UN) was upgraded by Zacks Investment Research from a "sell" rating to a "hold" rating in a note issued to investors on Monday.
According to Zacks, "Granite Real Estate Investment Trust is engaged in the ownership and management of predominantly industrial properties in Canada, the United States, Mexico and Europe. The Company owns and manages rental income properties. Its services include sourcing and real estate acquisition, site development, assisting with government approvals and re-zoning to specific uses, build-to-suit construction, property renovation, project management and long-term leasing. Granite Real Estate Investment Trust, formerly known as Granite Real Estate Inc., is based in Toronto, Canada. "
Separately, Royal Bank of Canada lowered shares of Granite Real Estate from an "outperform" rating to a "sector perform" rating and set a $46.00 price target for the company. in a research report on Tuesday, December 20th.
This article was originally published by and is the sole property of American Banking News. If you happen to be reading this article on another website, it was stolen and illegally republished in violation of U.S. and International copyright law. The original version of this story can be read at https://www.americanbankingnews.com/2017/03/20/granite-real-estate-grp-u-raised-to-hold-at-zacks-investment-research.html
The firm also recently declared a dividend, which was paid on Wednesday, March 15th. Shareholders of record on Tuesday, February 28th were given a dividend of $0.166 per share. This is a positive change from Granite Real Estate's previous dividend of $0.16. The ex-dividend date was Friday, February 24th.
Your IP Address:
Get a free copy of the Zacks research report on Granite Real Estate (GRP.U)
For more information about research offerings from Zacks Investment Research, visit Zacks.com
Receive News & Ratings for Granite Real Estate Daily - Enter your email address below to receive a concise daily summary of the latest news and analysts' ratings for Granite Real Estate and related companies with MarketBeat.com's FREE daily email newsletter.