AFC Energy plc (AFC) to Release Quarterly Earnings on Wednesday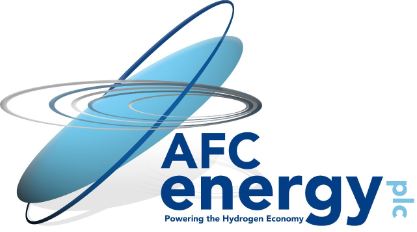 AFC Energy plc (LON:AFC) will be posting its quarterly earnings results on Wednesday, March 22nd.
Shares of AFC Energy plc (LON:AFC) opened at 12.75 on Tuesday. The stock has a 50 day moving average price of GBX 14.04 and a 200-day moving average price of GBX 19.12. AFC Energy plc has a 12 month low of GBX 7.75 and a 12 month high of GBX 29.00. The stock's market cap is GBX 39.31 million.
Separately, Beaufort Securities restated a "speculative buy" rating on shares of AFC Energy plc in a research report on Tuesday, March 7th.
This article was originally published by and is the sole property of American Banking News. If you happen to be reading this article on another website, it was stolen and illegally republished in violation of U.S. and International copyright law. The original version of this story can be read at https://www.americanbankingnews.com/2017/03/21/afc-energy-plc-afc-to-release-quarterly-earnings-on-wednesday.html
Your IP Address:
About AFC Energy plc
AFC Energy plc is a United Kingdom-based industrial fuel cell power company. The Company develops alkaline fuel-cell systems using hydrogen to produce electricity. The Company installs, owns, operates and maintains alkaline fuel cell power projects. It operates through development of fuel cells segment.
Receive News & Ratings for AFC Energy plc Daily - Enter your email address below to receive a concise daily summary of the latest news and analysts' ratings for AFC Energy plc and related companies with MarketBeat.com's FREE daily email newsletter.