General Mills, Inc. (GIS) Updates FY17 Earnings Guidance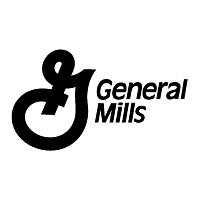 General Mills, Inc. (NYSE:GIS) issued an update on its FY17 earnings guidance on Tuesday morning. The company provided earnings per share (EPS) guidance of $3.07-3.12 for the period, compared to the Thomson Reuters consensus estimate of $3.06.
General Mills, Inc. (NYSE:GIS) opened at 60.26 on Tuesday. General Mills, Inc. has a 52 week low of $58.70 and a 52 week high of $72.95. The company has a market capitalization of $34.95 billion, a PE ratio of 22.50 and a beta of 0.56. The stock's 50 day moving average is $61.33 and its 200 day moving average is $62.51.
General Mills (NYSE:GIS) last announced its earnings results on Tuesday, March 21st. The company reported $0.72 EPS for the quarter, beating the Thomson Reuters' consensus estimate of $0.71 by $0.01. General Mills had a return on equity of 35.10% and a net margin of 10.23%. The business had revenue of $3.79 billion for the quarter, compared to analysts' expectations of $3.82 billion. During the same period in the prior year, the business posted $0.65 earnings per share. The firm's revenue was down 5.2% on a year-over-year basis. Analysts predict that General Mills, Inc. will post $3.06 EPS for the current fiscal year.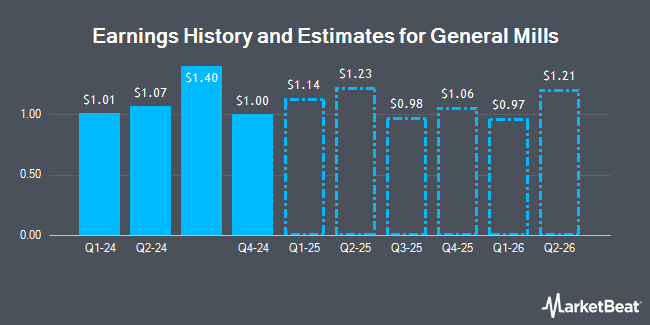 This article was originally published by and is the sole property of American Banking News. If you happen to be reading this article on another website, it was stolen and illegally republished in violation of U.S. and International copyright law. The original version of this story can be read at https://www.americanbankingnews.com/2017/03/21/general-mills-inc-gis-updates-fy17-earnings-guidance.html
The business also recently announced a quarterly dividend, which will be paid on Monday, May 1st. Investors of record on Monday, April 10th will be issued a $0.48 dividend. This represents a $1.92 annualized dividend and a yield of 3.19%. The ex-dividend date of this dividend is Thursday, April 6th. General Mills's payout ratio is presently 71.64%.
Several brokerages recently commented on GIS. Sanford C. Bernstein cut General Mills from a market perform rating to an underperform rating in a report on Tuesday. Zacks Investment Research upgraded General Mills from a sell rating to a hold rating in a report on Monday. Wells Fargo & Co reiterated a hold rating on shares of General Mills in a report on Tuesday, December 20th. Barclays PLC reduced their target price on General Mills from $66.00 to $64.00 and set an equal weight rating on the stock in a report on Wednesday, December 21st. Finally, Credit Suisse Group AG reiterated a neutral rating and issued a $65.00 target price on shares of General Mills in a report on Thursday, February 2nd. Four equities research analysts have rated the stock with a sell rating, eleven have issued a hold rating and three have issued a buy rating to the company's stock. General Mills has a consensus rating of Hold and an average target price of $66.35.
In other news, Director Robert L. Ryan sold 20,000 shares of the company's stock in a transaction that occurred on Wednesday, January 11th. The stock was sold at an average price of $60.83, for a total transaction of $1,216,600.00. Following the transaction, the director now directly owns 54,676 shares of the company's stock, valued at $3,325,941.08. The sale was disclosed in a legal filing with the Securities & Exchange Commission, which is available through the SEC website. 1.30% of the stock is owned by corporate insiders.
Your IP Address:
General Mills Company Profile
General Mills, Inc is a manufacturer and marketer of branded consumer foods sold through retail stores. The Company is a supplier of branded and unbranded food products to the North American foodservice and commercial baking industries. The Company has three segments: U.S. Retail, International, and Convenience Stores and Foodservice.
Receive News & Ratings for General Mills Inc. Daily - Enter your email address below to receive a concise daily summary of the latest news and analysts' ratings for General Mills Inc. and related companies with MarketBeat.com's FREE daily email newsletter.