Methanex Co. (MX) Earns Sector Perform Rating from Scotiabank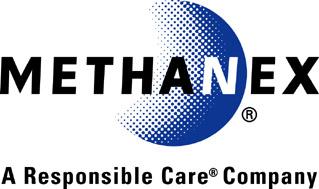 Scotiabank reissued their sector perform rating on shares of Methanex Co. (TSE:MX) (NASDAQ:MEOH) in a report released on Wednesday morning. The firm currently has a C$51.00 target price on the stock.
Several other equities analysts have also recently issued reports on MX. TD Securities lifted their price objective on Methanex from C$40.00 to C$47.00 and gave the company a hold rating in a research note on Wednesday, December 21st. Raymond James Financial, Inc. cut Methanex from an outperform rating to a market perform rating and set a C$48.00 price objective for the company. in a research note on Tuesday, January 3rd. BMO Capital Markets set a C$53.00 price objective on Methanex and gave the company an outperform rating in a research note on Tuesday, January 3rd. Finally, Royal Bank of Canada reiterated a sector perform rating and issued a C$56.00 price objective on shares of Methanex in a research note on Friday, January 20th. Four research analysts have rated the stock with a hold rating and one has given a buy rating to the company. The company presently has a consensus rating of Hold and a consensus price target of C$54.00.
Methanex (TSE:MX) opened at 61.75 on Wednesday. Methanex has a 12-month low of $35.01 and a 12-month high of $69.88. The stock's 50 day moving average is $65.24 and its 200 day moving average is $55.70. The firm's market cap is $5.55 billion.
This article was originally published by and is the sole property of American Banking News. If you happen to be reading this article on another website, it was stolen and illegally republished in violation of U.S. and International copyright law. The original version of this story can be read at https://www.americanbankingnews.com/2017/03/21/methanex-co-mx-earns-sector-perform-rating-from-scotiabank-2.html
Your IP Address:
Methanex Company Profile
Methanex Corp is a Canada-based producer and supplier of methanol to a range of international markets. The Company operates production sites in Canada, Chile, Egypt, New Zealand, the United States, as well as Trinidad and Tobago. Its global operations are supported by a global supply chain of terminals, storage facilities and a fleet of methanol ocean tankers.
Receive News & Ratings for Methanex Co. Daily - Enter your email address below to receive a concise daily summary of the latest news and analysts' ratings for Methanex Co. and related companies with MarketBeat.com's FREE daily email newsletter.