On Track Innovations Ltd (OTIV) Set to Announce Earnings on Wednesday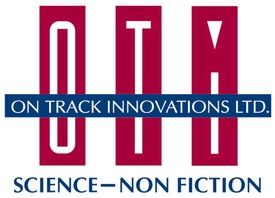 On Track Innovations Ltd (NASDAQ:OTIV) is set to post its quarterly earnings results before the market opens on Wednesday, March 22nd.
Shares of On Track Innovations Ltd (NASDAQ:OTIV) opened at 1.67 on Tuesday. The stock's market capitalization is $68.37 million. On Track Innovations Ltd has a 52 week low of $0.80 and a 52 week high of $2.09. The firm's 50-day moving average is $1.75 and its 200-day moving average is $1.31.
Your IP Address:
This article was originally published by and is the sole property of American Banking News. If you happen to be reading this article on another website, it was stolen and illegally republished in violation of U.S. and International copyright law. The original version of this story can be read at https://www.americanbankingnews.com/2017/03/21/on-track-innovations-ltd-otiv-set-to-announce-earnings-on-wednesday.html
Separately, Zacks Investment Research downgraded shares of On Track Innovations from a "strong-buy" rating to a "hold" rating in a research note on Wednesday, January 11th.
About On Track Innovations
On Track Innovations Ltd. is a developer of cashless payment solutions. The Company's segments include Retail and Mass Transit, Petroleum, Parking and Other. The Company offers solutions for banking, mobile network operators, vending, mass transit, petroleum and parking. The Company provides its customers with training and installation support, customer service and technical support.
Receive News & Ratings for On Track Innovations Ltd Daily - Enter your email address below to receive a concise daily summary of the latest news and analysts' ratings for On Track Innovations Ltd and related companies with MarketBeat.com's FREE daily email newsletter.