Royal Bank of Canada Boosts Spin Master Corp (TOY) Price Target to C$43.00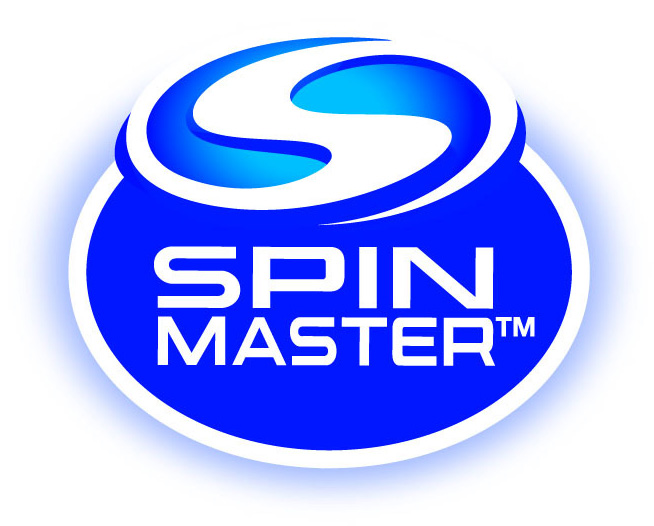 Spin Master Corp (TSE:TOY) had its price target boosted by Royal Bank of Canada from C$38.00 to C$43.00 in a research report sent to investors on Wednesday. They currently have an outperform rating on the stock.
A number of other brokerages also recently weighed in on TOY. TD Securities reaffirmed a buy rating and issued a C$39.00 target price on shares of Spin Master Corp in a research note on Thursday, February 23rd. CIBC raised their target price on shares of Spin Master Corp from C$36.00 to C$41.00 in a research note on Wednesday, March 15th. Finally, Canaccord Genuity reissued a buy rating and set a C$37.00 price target on shares of Spin Master Corp in a research note on Tuesday, January 10th. Seven research analysts have rated the stock with a buy rating, Spin Master Corp presently has a consensus rating of Buy and a consensus target price of C$38.00.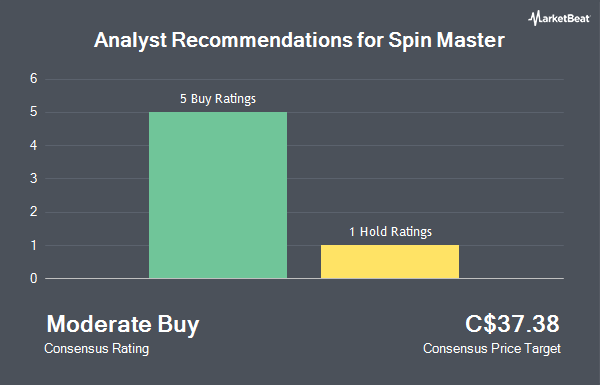 Spin Master Corp (TSE:TOY) opened at 37.85 on Wednesday. Spin Master Corp has a 52-week low of $21.67 and a 52-week high of $39.00. The company's 50 day moving average is $33.75 and its 200-day moving average is $33.44. The firm has a market cap of $3.44 billion and a P/E ratio of 38.23.
This article was originally published by and is the sole property of American Banking News. If you happen to be reading this article on another website, it was stolen and illegally republished in violation of U.S. and International copyright law. The original version of this story can be read at https://www.americanbankingnews.com/2017/03/21/royal-bank-of-canada-boosts-spin-master-corp-toy-price-target-to-c43-00.html
Your IP Address:
About Spin Master Corp
Spin Master Corp., formerly SML Investments Inc, is a Canada-based children's entertainment company. The Company, through Spin Master Ltd. and its subsidiaries, is engaged in creating, designing, manufacturing and marketing a diversified portfolio of toys, games, products and entertainment properties.
Receive News & Ratings for Spin Master Corp Daily - Enter your email address below to receive a concise daily summary of the latest news and analysts' ratings for Spin Master Corp and related companies with MarketBeat.com's FREE daily email newsletter.