AAC Holdings Inc (AAC) Announces Quarterly Earnings Results, Beats Estimates By $0.07 EPS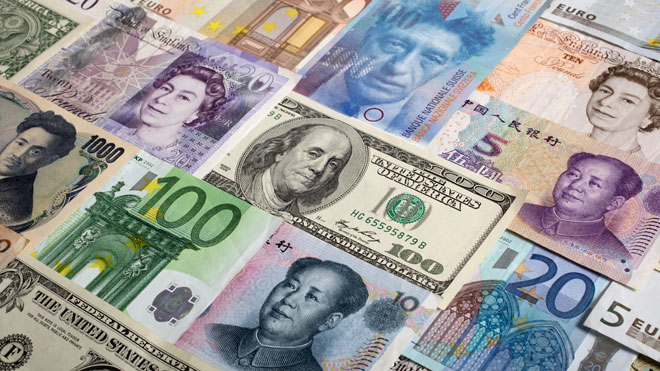 AAC Holdings Inc (NYSE:AAC) announced its earnings results on Wednesday. The company reported $0.12 EPS for the quarter, topping the Zacks' consensus estimate of $0.05 by $0.07. The business earned $73.04 million during the quarter, compared to the consensus estimate of $71.06 million. AAC Holdings had a negative net margin of 0.23% and a positive return on equity of 11.33%. AAC Holdings updated its FY17 guidance to $0.50-$0.58 EPS.
Shares of AAC Holdings (NYSE:AAC) traded up 6.37% during midday trading on Thursday, hitting $7.85. The stock had a trading volume of 250,489 shares. AAC Holdings has a one year low of $6.01 and a one year high of $24.38. The firm has a 50 day moving average price of $7.99 and a 200 day moving average price of $8.95. The stock's market cap is $185.97 million.
COPYRIGHT VIOLATION WARNING: "AAC Holdings Inc (AAC) Announces Quarterly Earnings Results, Beats Estimates By $0.07 EPS" was posted by American Banking News and is the sole property of of American Banking News. If you are accessing this article on another site, it was stolen and reposted in violation of US and international copyright and trademark legislation. The legal version of this article can be read at https://www.americanbankingnews.com/2017/05/04/aac-holdings-inc-aac-announces-quarterly-earnings-results-beats-estimates-by-0-07-eps.html.
Separately, Zacks Investment Research upgraded AAC Holdings from a "sell" rating to a "hold" rating in a research note on Friday, March 24th. Four research analysts have rated the stock with a hold rating and one has issued a strong buy rating to the stock. AAC Holdings has a consensus rating of "Hold" and an average price target of $23.25.
A hedge fund recently raised its stake in AAC Holdings stock. State Street Corp boosted its stake in AAC Holdings Inc (NYSE:AAC) by 16.5% during the fourth quarter, according to its most recent filing with the Securities and Exchange Commission (SEC). The firm owned 146,377 shares of the company's stock after buying an additional 20,779 shares during the period. State Street Corp owned about 0.62% of AAC Holdings worth $1,060,000 as of its most recent SEC filing. 44.14% of the stock is owned by hedge funds and other institutional investors.
About AAC Holdings
AAC Holdings, Inc is a provider of inpatient and outpatient substance abuse treatment services for individuals with drug and alcohol addiction. The Company performs drug testing and diagnostics laboratory services and provides physician services to its clients. As of June 30, 2016, the Company operated 12 residential substance abuse treatment facilities located throughout the United States, focused on delivering clinical care and treatment solutions across 1,139 beds, which includes 636 licensed detoxification beds, and 18 standalone outpatient centers.
Receive News & Ratings for AAC Holdings Inc Daily - Enter your email address below to receive a concise daily summary of the latest news and analysts' ratings for AAC Holdings Inc and related companies with MarketBeat.com's FREE daily email newsletter.