Centurylink Inc (CTL) Updates Q2 Earnings Guidance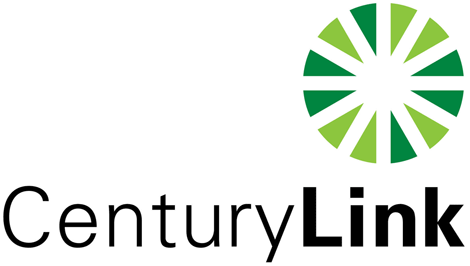 Centurylink Inc (NYSE:CTL) issued an update on its second quarter earnings guidance on Wednesday morning. The company provided earnings per share guidance of $0.46 – $0.52 for the period, compared to the Thomson Reuters consensus earnings per share estimate of $0.56. The company issued revenue guidance of $4.07 billion – $4.13 billion, compared to the consensus revenue estimate of $4.25 billion.
Shares of Centurylink Inc (NYSE:CTL) traded down 2.04% during trading on Wednesday, reaching $25.42. 10,400,439 shares of the company's stock traded hands. Centurylink Inc has a 1-year low of $22.33 and a 1-year high of $33.45. The company has a 50 day moving average price of $24.40 and a 200 day moving average price of $24.76. The stock has a market capitalization of $13.89 billion, a PE ratio of 21.91 and a beta of 0.83. Centurylink also saw some unusual options trading on Monday. Investors purchased 10,056 put options on the company. This is an increase of 686% compared to the average volume of 1,280 put options.
Centurylink (NYSE:CTL) last announced its earnings results on Wednesday, May 3rd. The technology company reported $0.52 earnings per share (EPS) for the quarter, missing the Zacks' consensus estimate of $0.53 by $0.01. Centurylink had a net margin of 3.58% and a return on equity of 9.58%. The business earned $4.21 billion during the quarter, compared to analyst estimates of $4.27 billion. During the same period in the previous year, the company earned $0.71 earnings per share. The business's revenue for the quarter was down 4.4% on a year-over-year basis. On average, equities analysts forecast that Centurylink Inc will post $2.16 EPS for the current fiscal year.
A number of brokerages have recently weighed in on CTL. Vetr upgraded Centurylink from a hold rating to a buy rating and set a $27.12 price target for the company in a report on Monday. Zacks Investment Research upgraded Centurylink from a hold rating to a buy rating and set a $29.00 price target for the company in a report on Wednesday, April 26th. Morgan Stanley reiterated an overweight rating and issued a $27.00 price target on shares of Centurylink in a report on Wednesday, March 29th. Goldman Sachs Group Inc reiterated a sell rating and issued a $19.00 price target on shares of Centurylink in a report on Saturday, March 25th. Finally, Moffett Nathanson began coverage on Centurylink in a report on Tuesday, February 28th. They issued a neutral rating and a $23.00 price target for the company. Two analysts have rated the stock with a sell rating, nine have issued a hold rating and six have given a buy rating to the company. The stock presently has a consensus rating of Hold and an average price target of $27.01.
WARNING: This piece was first published by American Banking News and is the property of of American Banking News. If you are reading this piece on another domain, it was copied illegally and reposted in violation of United States & international copyright and trademark laws. The legal version of this piece can be accessed at https://www.americanbankingnews.com/2017/05/04/centurylink-inc-ctl-updates-q2-earnings-guidance.html.
About Centurylink
CenturyLink, Inc is an integrated communications company. The Company is engaged in providing an array of communications services to its residential and business customers. Its segments include business, which provides strategic, legacy and data integration products and services to small, medium and enterprise business, wholesale and governmental customers, including other communication providers, and consumer, which provides strategic and legacy products and services to residential customers.
Receive News & Ratings for Centurylink Inc Daily - Enter your email address below to receive a concise daily summary of the latest news and analysts' ratings for Centurylink Inc and related companies with MarketBeat.com's FREE daily email newsletter.