BGC Partners, Inc. (bgcp) Declares Quarterly Dividend of $0.18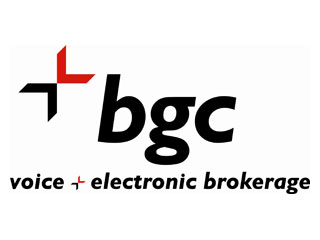 BGC Partners, Inc. (NASDAQ:bgcp) announced a quarterly dividend on Monday, May 8th. Shareholders of record on Friday, May 19th will be given a dividend of 0.18 per share by the financial services provider on Monday, June 5th. This represents a $0.72 dividend on an annualized basis and a yield of 6.22%. The ex-dividend date of this dividend is Wednesday, May 17th. This is an increase from BGC Partners's previous quarterly dividend of $0.16.
BGC Partners (NASDAQ:BGCP) traded down 0.69% during mid-day trading on Tuesday, reaching $11.49. 146,724 shares of the company's stock were exchanged. The firm has a market cap of $3.25 billion, a price-to-earnings ratio of 31.57 and a beta of 1.40. The stock has a 50-day moving average of $11.14 and a 200-day moving average of $10.56. BGC Partners has a 12 month low of $8.18 and a 12 month high of $11.85.
BGC Partners (NASDAQ:BGCP) last posted its quarterly earnings results on Thursday, May 4th. The financial services provider reported $0.23 EPS for the quarter, topping analysts' consensus estimates of $0.22 by $0.01. The business had revenue of $707.40 million during the quarter, compared to analysts' expectations of $693 million. BGC Partners had a net margin of 4.08% and a return on equity of 29.70%. The business's quarterly revenue was up 10.4% on a year-over-year basis. During the same period last year, the company posted $0.18 earnings per share. Analysts anticipate that BGC Partners will post $0.99 earnings per share for the current year.
Separately, Zacks Investment Research upgraded shares of BGC Partners from a "hold" rating to a "strong-buy" rating and set a $13.00 price target for the company in a report on Monday, April 3rd.
TRADEMARK VIOLATION NOTICE: This piece was reported by American Banking News and is the property of of American Banking News. If you are reading this piece on another site, it was illegally copied and republished in violation of United States & international trademark and copyright legislation. The original version of this piece can be viewed at https://www.americanbankingnews.com/2017/05/09/bgc-partners-inc-bgcp-declares-quarterly-dividend-of-0-18.html.
About BGC Partners
BGC Partners, Inc (BGC) is a global brokerage company servicing the financial and real estate markets. The Company operates through two segments: Financial Services and Real Estate Services. It provides a range of services, including trade execution, broker-dealer services clearing, trade compression, post trade, information, and other back-office services to a range of financial and non-financial institutions.
Receive News & Ratings for BGC Partners Inc. Daily - Enter your email address below to receive a concise daily summary of the latest news and analysts' ratings for BGC Partners Inc. and related companies with MarketBeat.com's FREE daily email newsletter.