Summit Financial Group, Inc. (SMMF) Lifted to "Buy" at Zacks Investment Research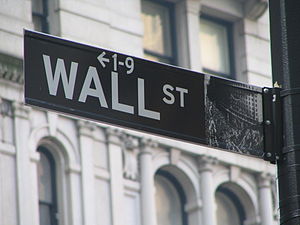 Summit Financial Group, Inc. (NASDAQ:SMMF) was upgraded by Zacks Investment Research from a "hold" rating to a "buy" rating in a report released on Tuesday. The brokerage currently has a $25.00 target price on the bank's stock. Zacks Investment Research's price target suggests a potential upside of 12.01% from the company's current price.
According to Zacks, "Summit Financial Group operates thirteen banking locations through its three wholly owned subsidiary banks, Summit Community Bank headquartered in Moorefield, West Virginia, Capital State Bank, Inc. headquartered in Charleston, West Virginia, and Shenandoah Valley National Bank in Winchester, Virginia. Summit also operates Summit Financial, LLC, a residential mortgage loan originator located in Herndon, Virginia. "
Separately, DA Davidson started coverage on shares of Summit Financial Group in a research note on Monday, March 6th. They set a "neutral" rating and a $27.00 price objective for the company.
Summit Financial Group (NASDAQ:SMMF) traded up 0.13% on Tuesday, reaching $22.35. 1,088 shares of the company's stock traded hands. Summit Financial Group has a 12-month low of $14.91 and a 12-month high of $30.06. The stock has a 50 day moving average price of $21.55 and a 200 day moving average price of $23.81. The stock has a market cap of $240.26 million, a price-to-earnings ratio of 20.69 and a beta of 0.91.
TRADEMARK VIOLATION NOTICE: This story was first posted by American Banking News and is the property of of American Banking News. If you are accessing this story on another website, it was illegally stolen and republished in violation of United States and international trademark and copyright law. The legal version of this story can be accessed at https://www.americanbankingnews.com/2017/05/09/summit-financial-group-inc-smmf-lifted-to-buy-at-zacks-investment-research.html.
In other news, Director Gary L. Hinkle bought 7,884 shares of the firm's stock in a transaction that occurred on Thursday, March 23rd. The stock was purchased at an average cost of $19.85 per share, for a total transaction of $156,497.40. Following the purchase, the director now directly owns 345,284 shares in the company, valued at approximately $6,853,887.40. The transaction was disclosed in a legal filing with the SEC, which is available through this hyperlink. Also, Director Duke A. Mcdaniel sold 4,790 shares of the business's stock in a transaction on Friday, February 10th. The shares were sold at an average price of $24.31, for a total transaction of $116,444.90. Following the completion of the transaction, the director now owns 35,494 shares of the company's stock, valued at $862,859.14. The disclosure for this sale can be found here. Insiders own 22.82% of the company's stock.
Summit Financial Group Company Profile
Summit Financial Group, Inc (Summit) is a financial holding company. The Company provides community banking services primarily in the Eastern Panhandle and South Central regions of West Virginia and the Shenandoah Valley, and Northern region of Virginia. The Company provides these services through its community bank subsidiary, Summit Community Bank (Summit Community or the Bank).
Get a free copy of the Zacks research report on Summit Financial Group (SMMF)
For more information about research offerings from Zacks Investment Research, visit Zacks.com
Receive News & Ratings for Summit Financial Group Inc. Daily - Enter your email address below to receive a concise daily summary of the latest news and analysts' ratings for Summit Financial Group Inc. and related companies with MarketBeat.com's FREE daily email newsletter.