CytRx Co. (CYTR) Posts Earnings Results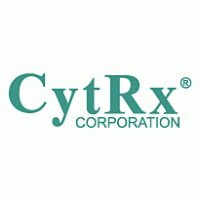 CytRx Co. (NASDAQ:CYTR) issued its earnings results on Wednesday. The biotechnology company reported ($0.10) earnings per share (EPS) for the quarter.
CytRx (NASDAQ:CYTR) traded down 4.486% during mid-day trading on Thursday, hitting $0.445. The stock had a trading volume of 2,088,380 shares. The stock's market cap is $52.21 million. CytRx has a 12 month low of $0.36 and a 12 month high of $3.28. The stock's 50-day moving average price is $0.50 and its 200-day moving average price is $0.46.
COPYRIGHT VIOLATION WARNING: "CytRx Co. (CYTR) Posts Earnings Results" was originally published by American Banking News and is the property of of American Banking News. If you are viewing this piece of content on another website, it was copied illegally and republished in violation of international copyright & trademark legislation. The original version of this piece of content can be accessed at https://www.americanbankingnews.com/2017/05/11/cytrx-co-cytr-posts-earnings-results.html.
A hedge fund recently raised its stake in CytRx stock. State Street Corp increased its position in CytRx Co. (NASDAQ:CYTR) by 2.7% during the fourth quarter, according to its most recent Form 13F filing with the SEC. The firm owned 973,699 shares of the biotechnology company's stock after buying an additional 25,141 shares during the period. State Street Corp owned about 1.00% of CytRx worth $363,000 as of its most recent filing with the SEC. Institutional investors own 20.19% of the company's stock.
CYTR has been the subject of several research reports. HC Wainwright reaffirmed a "buy" rating and issued a $4.00 target price on shares of CytRx in a research note on Wednesday, April 26th. Aegis reaffirmed a "buy" rating on shares of CytRx in a research note on Tuesday, March 21st. Two investment analysts have rated the stock with a hold rating and three have assigned a buy rating to the company. The stock has an average rating of "Buy" and an average target price of $1.80.
About CytRx
CytRx Corporation is a biopharmaceutical research and development company specializing in oncology. The Company is focused on the clinical development of aldoxorubicin, its modified version of the chemotherapeutic agent, doxorubicin. It is engaged in Phase III trials for aldoxorubicin as a therapy for patients with soft tissue sarcoma (STS) whose tumors have progressed after treatment with chemotherapy.
Receive News & Ratings for CytRx Co. Daily - Enter your email address below to receive a concise daily summary of the latest news and analysts' ratings for CytRx Co. and related companies with MarketBeat.com's FREE daily email newsletter.