MoSys Inc. (MOSY) Short Interest Update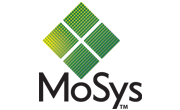 MoSys Inc. (NASDAQ:MOSY) was the recipient of a significant decrease in short interest in the month of April. As of April 28th, there was short interest totalling 499,041 shares, a decrease of 19.1% from the April 13th total of 617,162 shares. Based on an average daily trading volume, of 146,607 shares, the days-to-cover ratio is presently 3.4 days.
An institutional investor recently raised its position in MoSys stock. Ingalls & Snyder LLC boosted its position in shares of MoSys Inc. (NASDAQ:MOSY) by 1.2% during the third quarter, according to its most recent disclosure with the SEC. The firm owned 9,887,931 shares of the semiconductor producer's stock after buying an additional 119,550 shares during the period. Ingalls & Snyder LLC owned 14.98% of MoSys worth $7,416,000 as of its most recent SEC filing. 30.52% of the stock is owned by institutional investors and hedge funds.
Separately, Benchmark Co. downgraded MoSys from a "speculative buy" rating to a "hold" rating in a research report on Thursday, April 13th.
MoSys (NASDAQ:MOSY) traded down 5.5513% during trading on Monday, reaching $0.7367. The company had a trading volume of 13,113 shares. The stock has a 50 day moving average price of $1.42 and a 200 day moving average price of $1.01. The firm's market capitalization is $4.89 million. MoSys has a 12 month low of $0.62 and a 12 month high of $8.30.
MoSys (NASDAQ:MOSY) last released its quarterly earnings data on Wednesday, March 29th. The semiconductor producer reported ($0.64) earnings per share (EPS) for the quarter, missing analysts' consensus estimates of ($0.60) by $0.04. The firm had revenue of $1.37 million for the quarter. MoSys had a negative net margin of 384.91% and a negative return on equity of 63.63%. On average, equities research analysts predict that MoSys will post ($2.43) earnings per share for the current year.
ILLEGAL ACTIVITY NOTICE: "MoSys Inc. (MOSY) Short Interest Update" was first posted by American Banking News and is the property of of American Banking News. If you are accessing this piece on another publication, it was copied illegally and republished in violation of international copyright laws. The correct version of this piece can be viewed at https://www.americanbankingnews.com/2017/05/15/mosys-inc-mosy-short-interest-update.html.
MoSys Company Profile
MoSys, Inc (MoSys), together with its subsidiaries, is a fabless semiconductor company focused on the development and sale of integrated circuits (ICs) for the high-speed networking, communications, storage and computing markets. The Company has developed approximately two IC product lines under the Bandwidth Engine and LineSpeed product names.
Receive News & Ratings for MoSys Inc. Daily - Enter your email address below to receive a concise daily summary of the latest news and analysts' ratings for MoSys Inc. and related companies with MarketBeat.com's FREE daily email newsletter.