Adecoagro SA (AGRO) Issues Earnings Results, Misses Estimates By $0.17 EPS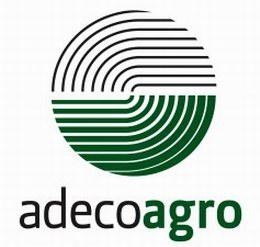 Adecoagro SA (NYSE:AGRO) announced its quarterly earnings data on Monday. The company reported $0.04 earnings per share for the quarter, missing the consensus estimate of $0.21 by $0.17. Adecoagro SA had a negative return on equity of 1.56% and a negative net margin of 1.36%. The firm had revenue of $166.09 million during the quarter.
Shares of Adecoagro SA (NYSE:AGRO) traded up 0.87% during midday trading on Tuesday, reaching $11.62. The company had a trading volume of 1,942,840 shares. Adecoagro SA has a 1-year low of $9.38 and a 1-year high of $13.29. The company's 50-day moving average is $11.37 and its 200-day moving average is $11.26. The stock has a market capitalization of $1.41 billion, a PE ratio of 683.53 and a beta of 0.95.
WARNING: "Adecoagro SA (AGRO) Issues Earnings Results, Misses Estimates By $0.17 EPS" was published by American Banking News and is owned by of American Banking News. If you are viewing this news story on another domain, it was illegally stolen and republished in violation of US and international copyright & trademark laws. The original version of this news story can be accessed at https://www.americanbankingnews.com/2017/05/16/adecoagro-sa-agro-issues-earnings-results-misses-estimates-by-0-17-eps.html.
Separately, Zacks Investment Research raised Adecoagro SA from a "hold" rating to a "buy" rating and set a $13.00 price objective for the company in a report on Friday, April 14th.
About Adecoagro SA
Adecoagro SA is a holding company. The Company is involved in a range of businesses, including farming crops and other agricultural products, dairy operations, sugar, ethanol and energy production and land transformation. The Company is organized into three main lines of business: farming; land transformation, and sugar, ethanol and energy.
Receive News & Ratings for Adecoagro SA Daily - Enter your email address below to receive a concise daily summary of the latest news and analysts' ratings for Adecoagro SA and related companies with MarketBeat.com's FREE daily email newsletter.