Crh Plc (CRH) Given Average Rating of "Hold" by Brokerages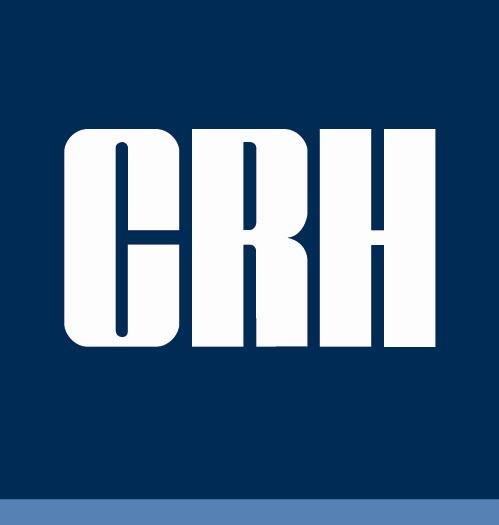 Shares of Crh Plc (LON:CRH) have earned a consensus rating of "Hold" from the eight analysts that are covering the stock. One investment analyst has rated the stock with a sell rating, four have issued a hold rating and three have given a buy rating to the company. The average 12 month price objective among analysts that have issued ratings on the stock in the last year is GBX 2,902.50 ($37.47).
Several research firms have issued reports on CRH. Beaufort Securities upgraded Crh Plc to a "buy" rating and set a GBX 3,100 ($40.02) target price on the stock in a research note on Thursday, March 2nd. Numis Securities Ltd lifted their target price on Crh Plc from GBX 3,105 ($40.08) to GBX 3,170 ($40.92) and gave the company an "add" rating in a research note on Thursday, March 2nd. Finally, Sanford C. Bernstein set a GBX 2,709 ($34.97) target price on Crh Plc and gave the company a "neutral" rating in a research note on Friday, March 3rd.
Shares of Crh Plc (LON:CRH) traded up 1.41% on Friday, reaching GBX 2812.00. 1,261,221 shares of the company's stock were exchanged. Crh Plc has a one year low of GBX 1,700.00 and a one year high of GBX 3,342.00. The stock's market cap is GBX 23.41 billion. The company's 50 day moving average is GBX 2,805.63 and its 200-day moving average is GBX 2,771.62.
TRADEMARK VIOLATION NOTICE: This news story was originally reported by American Banking News and is owned by of American Banking News. If you are viewing this news story on another domain, it was copied illegally and republished in violation of US and international trademark & copyright laws. The legal version of this news story can be viewed at https://www.americanbankingnews.com/2017/05/19/crh-plc-crh-given-average-rating-of-hold-by-brokerages-2.html.
In related news, insider Lucinda Riches bought 3,000 shares of the business's stock in a transaction on Thursday, March 16th. The shares were bought at an average price of GBX 2,843 ($36.70) per share, for a total transaction of £85,290 ($110,094.23).
Crh Plc Company Profile
CRH public limited company (CRH plc) is a building materials company. The Company's segments include Europe Heavyside, Europe Lightside, Europe Distribution, Americas Materials, Americas Products, Americas Distribution and Asia. Europe Heavyside segment is engaged in the manufacturing and supply of aggregates, asphalt, cement, readymixed and precast concrete and landscaping products.
Receive News & Ratings for Crh Plc Daily - Enter your email address below to receive a concise daily summary of the latest news and analysts' ratings for Crh Plc and related companies with MarketBeat.com's FREE daily email newsletter.