Enzymotec Ltd (ENZY) Releases Earnings Results, Misses Expectations By $0.03 EPS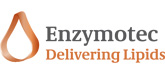 Enzymotec Ltd (NASDAQ:ENZY) announced its quarterly earnings results on Wednesday. The biotechnology company reported $0.03 EPS for the quarter, missing analysts' consensus estimates of $0.06 by $0.03. The company had revenue of $12 million during the quarter, compared to the consensus estimate of $14.23 million. Enzymotec had a net margin of 4.82% and a return on equity of 1.95%. The business's revenue was down 14.3% compared to the same quarter last year. During the same period last year, the company earned $0.09 earnings per share.
Shares of Enzymotec (NASDAQ:ENZY) traded up 1.21% during mid-day trading on Friday, hitting $8.35. The stock had a trading volume of 2,295 shares. The firm's market capitalization is $191.21 million. Enzymotec has a 1-year low of $5.20 and a 1-year high of $9.32. The stock's 50-day moving average is $8.56 and its 200-day moving average is $7.84.
ILLEGAL ACTIVITY WARNING: This article was first published by American Banking News and is the sole property of of American Banking News. If you are viewing this article on another site, it was illegally copied and reposted in violation of U.S. & international copyright & trademark laws. The original version of this article can be viewed at https://www.americanbankingnews.com/2017/05/19/enzymotec-ltd-enzy-releases-earnings-results-misses-expectations-by-0-03-eps-2.html.
A hedge fund recently raised its stake in Enzymotec stock. Geode Capital Management LLC increased its stake in shares of Enzymotec Ltd (NASDAQ:ENZY) by 38.9% during the first quarter, according to its most recent 13F filing with the SEC. The firm owned 14,383 shares of the biotechnology company's stock after buying an additional 4,028 shares during the period. Geode Capital Management LLC owned about 0.06% of Enzymotec worth $126,000 as of its most recent SEC filing. Institutional investors own 35.78% of the company's stock.
ENZY has been the subject of a number of recent analyst reports. Jefferies Group LLC reaffirmed a "hold" rating and issued a $8.00 price target on shares of Enzymotec in a research note on Thursday, February 23rd. Zacks Investment Research cut Enzymotec from a "hold" rating to a "strong sell" rating in a research note on Wednesday, March 1st.
About Enzymotec
Enzymotec Ltd. is a nutritional ingredients and medical foods company. The Company's technologies, research expertise and clinical validation process enables it to develop solutions across a range of products. The Company operates in two segments: Nutrition segment and VAYA Pharma segment. Both of the Company's segments offer a range of products that leverage its lipid-related offerings.
Receive News & Ratings for Enzymotec Ltd Daily - Enter your email address below to receive a concise daily summary of the latest news and analysts' ratings for Enzymotec Ltd and related companies with MarketBeat.com's FREE daily email newsletter.