Hugoton Royalty Trust (HGT) Declares Monthly Dividend of $0.01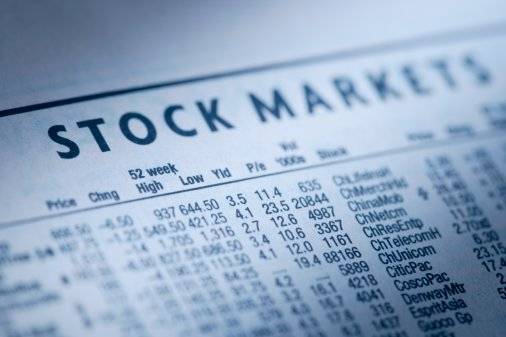 Hugoton Royalty Trust (NYSE:HGT) announced a monthly dividend on Friday, May 19th. Shareholders of record on Wednesday, May 31st will be given a dividend of 0.006 per share by the oil and gas company on Wednesday, June 14th. This represents a $0.07 annualized dividend and a yield of 3.52%. The ex-dividend date of this dividend is Friday, May 26th.
Hugoton Royalty Trust has decreased its dividend by an average of 62.1% per year over the last three years.
Hugoton Royalty Trust (NYSE:HGT) traded down 4.88% during mid-day trading on Friday, reaching $1.95. 120,890 shares of the company's stock traded hands. Hugoton Royalty Trust has a 12 month low of $1.48 and a 12 month high of $2.75. The stock has a market capitalization of $78.00 million, a PE ratio of 20.74 and a beta of 0.73. The firm's 50-day moving average price is $2.01 and its 200 day moving average price is $2.01.
COPYRIGHT VIOLATION WARNING: This story was first posted by American Banking News and is the property of of American Banking News. If you are reading this story on another site, it was illegally copied and reposted in violation of United States and international trademark & copyright legislation. The original version of this story can be accessed at https://www.americanbankingnews.com/2017/05/19/hugoton-royalty-trust-hgt-declares-monthly-dividend-of-0-01.html.
Hugoton Royalty Trust Company Profile
Hugoton Royalty Trust is an express trust. The Company is created pursuant to the Hugoton Royalty Trust Indenture between XTO Energy Inc, as grantor, and NationsBank, N.A., as trustee. Southwest Bank is now the trustee of the trust of the Company. XTO Energy is a subsidiary of Exxon Mobil Corporation.
Receive News & Ratings for Hugoton Royalty Trust Daily - Enter your email address below to receive a concise daily summary of the latest news and analysts' ratings for Hugoton Royalty Trust and related companies with MarketBeat.com's FREE daily email newsletter.