Goldman Sachs Group Inc Reiterates CHF 20.20 Price Target for UBS Group AG (UBSG)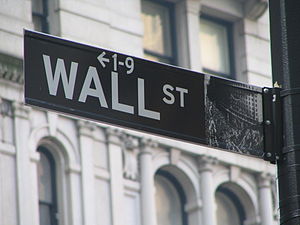 UBS Group AG (VTX:UBSG) has been assigned a CHF 20.20 price target by analysts at Goldman Sachs Group Inc in a research report issued to clients and investors on Saturday. The brokerage presently has a "neutral" rating on the stock.
Separately, Citigroup Inc restated a "buy" rating on shares of UBS Group AG in a report on Friday, January 27th.
Shares of UBS Group AG (VTX:UBSG) traded up 1.14% during trading on Friday, reaching CHK 15.95. 18,317,289 shares of the company were exchanged. UBS Group AG has a 52-week low of CHK 11.58 and a 52-week high of CHK 17.73. The stock's 50-day moving average is CHK 16.44 and its 200-day moving average is CHK 16.27. The firm's market cap is CHK 61430.00 billion.
ILLEGAL ACTIVITY WARNING: "Goldman Sachs Group Inc Reiterates CHF 20.20 Price Target for UBS Group AG (UBSG)" was originally reported by American Banking News and is the property of of American Banking News. If you are accessing this news story on another website, it was illegally copied and republished in violation of US & international copyright & trademark law. The legal version of this news story can be read at https://www.americanbankingnews.com/2017/05/20/goldman-sachs-group-inc-reiterates-chf-20-20-price-target-for-ubs-group-ag-ubsg.html.
About UBS Group AG
UBS Group AG is a holding company and conducts its operations through UBS AG and its subsidiaries. The Company comprises Corporate Center and five business divisions: Wealth Management, Wealth Management Americas, Personal & Corporate Banking, Asset Management and the Investment Bank. Wealth Management division provides advice and tailored financial services to wealthy private clients around the world, except those served by Wealth Management Americas.
Receive News & Ratings for UBS Group AG Daily - Enter your email address below to receive a concise daily summary of the latest news and analysts' ratings for UBS Group AG and related companies with MarketBeat.com's FREE daily email newsletter.