Nord/LB Reiterates €78.00 Price Target for Aurubis AG (NDA)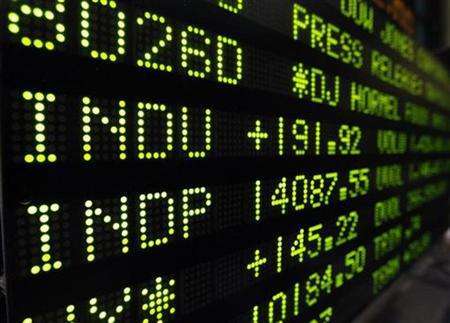 Aurubis AG (ETR:NDA) has been assigned a €78.00 ($85.71) price target by Nord/LB in a report issued on Saturday. The brokerage currently has a "buy" rating on the stock.
Separately, Berenberg Bank set a €63.50 ($69.78) price target on Aurubis AG and gave the stock a "neutral" rating in a report on Saturday. Two analysts have rated the stock with a hold rating and three have assigned a buy rating to the stock. Aurubis AG has an average rating of "Buy" and a consensus target price of €70.88 ($77.88).
Shares of Aurubis AG (ETR:NDA) traded up 3.357% during mid-day trading on Friday, hitting €67.401. The stock had a trading volume of 301 shares. The firm has a market cap of €3.03 billion and a PE ratio of 13.496. The stock has a 50 day moving average price of €63.89 and a 200 day moving average price of €56.41. Aurubis AG has a 52 week low of €39.57 and a 52 week high of €67.50.
ILLEGAL ACTIVITY WARNING: "Nord/LB Reiterates €78.00 Price Target for Aurubis AG (NDA)" was originally published by American Banking News and is the property of of American Banking News. If you are reading this piece on another site, it was copied illegally and republished in violation of U.S. and international copyright laws. The correct version of this piece can be read at https://www.americanbankingnews.com/2017/05/20/nordlb-reiterates-78-00-price-target-for-aurubis-ag-nda.html.
Aurubis AG Company Profile
Aurubis AG is a Germany-based company engaged in the production of primary copper and precious metals, the recycling of secondary raw materials and the processing of copper into final products. Its product portfolio comprises rod and specialty wire, such as cast rod, directly cast, oxygen-free copper rod and a variety of drawn products; shapes; industrial rolled products; architectural solutions for surfaces and facades; bars and profiles for the electro-technical industry; cathodes; precious metals, such as gold and silver, which are extracted from copper concentrates and secondary raw materials; sulfuric acid, iron silicate, selenium, and recycled copper, precious metal and other non-ferrous metal products.
Receive News & Ratings for Aurubis AG Daily - Enter your email address below to receive a concise daily summary of the latest news and analysts' ratings for Aurubis AG and related companies with MarketBeat.com's FREE daily email newsletter.