Royal Dutch Shell plc (RDS.A) Stock Rating Lowered by Zacks Investment Research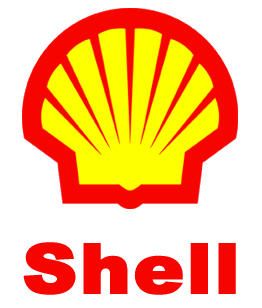 Royal Dutch Shell plc (NYSE:RDS.A) was downgraded by Zacks Investment Research from a "hold" rating to a "strong sell" rating in a research report issued on Friday.
According to Zacks, "The 3 year commodity bear market has adversely affected Royal Dutch Shell's earnings and cash flows, particularly at its upstream unit. With oil falling below the psychologically-critical $50 threshold again, Shell's near-to-medium term revenue outlook remains cloudy. Furthermore, lost reserves/production from the group's assets in Nigeria amid militant attacks and heightened risk related to the company's remaining operations in the country cannot be ignored either. We also expect Shell ADRs to remain soft due to its major natural gas focus and lofty capital spending. Moreover, the $50 billion BG acquisition is likely to put pressure on the company's balance sheet. Considering these headwinds, we expect Shell to perform below the industry, which gives investors little reason to hold the stock."
A number of other research firms have also commented on RDS.A. Scotiabank set a $54.00 price target on shares of Royal Dutch Shell plc and gave the company a "hold" rating in a report on Saturday, May 6th. Societe Generale upgraded shares of Royal Dutch Shell plc from a "hold" rating to a "buy" rating in a report on Friday, May 5th. TheStreet upgraded shares of Royal Dutch Shell plc from a "c" rating to a "b-" rating in a report on Thursday, May 4th. Morgan Stanley reiterated a "buy" rating on shares of Royal Dutch Shell plc in a report on Thursday, April 13th. Finally, Citigroup Inc lowered shares of Royal Dutch Shell plc from a "neutral" rating to a "sell" rating and set a $47.00 price target for the company. in a report on Wednesday, April 19th. Three equities research analysts have rated the stock with a sell rating, four have assigned a hold rating, eleven have given a buy rating and one has given a strong buy rating to the company. The stock currently has an average rating of "Buy" and a consensus price target of $58.56.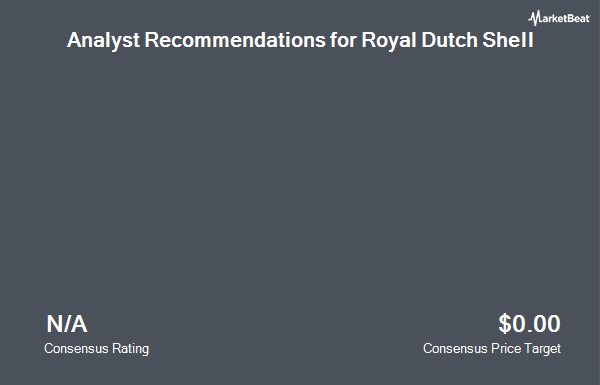 The business also recently announced a quarterly dividend, which will be paid on Monday, June 26th. Shareholders of record on Friday, May 19th will be paid a dividend of $0.799 per share. This represents a $3.20 annualized dividend and a yield of Infinity. The ex-dividend date is Wednesday, May 17th. Royal Dutch Shell plc's dividend payout ratio is currently 278.26%.
TRADEMARK VIOLATION NOTICE: This piece of content was published by American Banking News and is owned by of American Banking News. If you are viewing this piece of content on another site, it was stolen and republished in violation of U.S. and international copyright legislation. The legal version of this piece of content can be viewed at https://www.americanbankingnews.com/2017/05/20/royal-dutch-shell-plc-rds-a-stock-rating-lowered-by-zacks-investment-research.html.
About Royal Dutch Shell plc
The Royal Dutch Shell plc explores for crude oil and natural gas around the world, both in conventional fields and from sources, such as tight rock, shale and coal formations. The Company's segments include Integrated Gas, Upstream, Downstream and Corporate. The Integrated Gas segment is engaged in the liquefaction and transportation of gas and the conversion of natural gas to liquids to provide fuels and other products, as well as projects with an integrated activity, ranging from producing to commercializing gas.
Get a free copy of the Zacks research report on Royal Dutch Shell plc (RDS.A)
For more information about research offerings from Zacks Investment Research, visit Zacks.com
Receive News & Ratings for Royal Dutch Shell plc Daily - Enter your email address below to receive a concise daily summary of the latest news and analysts' ratings for Royal Dutch Shell plc and related companies with MarketBeat.com's FREE daily email newsletter.