Talanx AG (TLX) Given a €35.00 Price Target at JPMorgan Chase & Co.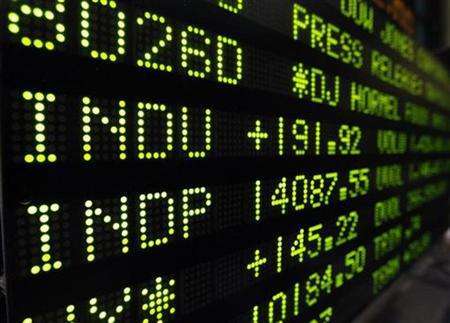 Talanx AG (ETR:TLX) received a €35.00 ($38.46) target price from investment analysts at JPMorgan Chase & Co. in a report released on Saturday. The firm presently has a "neutral" rating on the stock.
Separately, equinet AG set a €34.00 ($37.36) price target on shares of Talanx AG and gave the company a "neutral" rating in a research note on Saturday.
Talanx AG (ETR:TLX) traded up 1.387% during midday trading on Friday, hitting €33.123. The company had a trading volume of 590 shares. The firm has a market capitalization of €8.37 billion and a P/E ratio of 9.232. The company has a 50 day moving average price of €33.44 and a 200 day moving average price of €32.18. Talanx AG has a 1-year low of €24.50 and a 1-year high of €35.36.
WARNING: "Talanx AG (TLX) Given a €35.00 Price Target at JPMorgan Chase & Co." was first published by American Banking News and is the property of of American Banking News. If you are viewing this news story on another site, it was stolen and reposted in violation of international trademark & copyright law. The original version of this news story can be read at https://www.americanbankingnews.com/2017/05/20/talanx-ag-tlx-given-a-35-00-price-target-at-jpmorgan-chase-co.html.
Talanx AG Company Profile
Talanx AG (Talanx) is a Germany-based provider of insurance and reinsurance products and services. The Company's activities are divided into five segments: Retail Germany, Retail International, Industrial Lines, Non-Life Reinsurance, and Life/Health Reinsurance. The Retail Germany segment is operated by the subsidiary Talanx Deutschland AG and manages insurance activities serving German retail and commercial customers; the Retail International segment is managed by Talanx International AG and encompasses insurance activities outside of Germany; the Industrial Lines segment is operated by HDI Global SE, which delivers insurance solutions to retail customers and industrial clients, and the reinsurance business, including the Non-Life Reinsurance and the Life/Health Reinsurance segments, is handled by Hannover Rueck SE.
Receive News & Ratings for Talanx AG Daily - Enter your email address below to receive a concise daily summary of the latest news and analysts' ratings for Talanx AG and related companies with MarketBeat.com's FREE daily email newsletter.