BBA Aviation plc (BBA) Receives Average Rating of "Buy" from Brokerages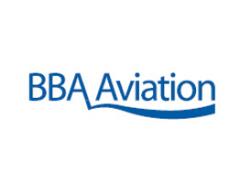 Shares of BBA Aviation plc (LON:BBA) have been given an average rating of "Buy" by the seven brokerages that are currently covering the company. Three research analysts have rated the stock with a hold rating and four have given a buy rating to the company. The average 12-month price objective among brokers that have issued ratings on the stock in the last year is GBX 303 ($3.91).
BBA has been the topic of a number of research analyst reports. Liberum Capital increased their price target on BBA Aviation plc from GBX 205 ($2.65) to GBX 270 ($3.49) and gave the stock a "sell" rating in a report on Wednesday, February 22nd. JPMorgan Chase & Co. restated an "overweight" rating and set a GBX 347 ($4.48) price target on shares of BBA Aviation plc in a report on Thursday, March 2nd. Citigroup Inc cut BBA Aviation plc to a "neutral" rating and set a GBX 330 ($4.26) price target on the stock. in a report on Monday, May 15th. Finally, Jefferies Group LLC increased their price target on BBA Aviation plc from GBX 295 ($3.81) to GBX 340 ($4.39) and gave the stock a "buy" rating in a report on Tuesday, March 21st.
Shares of BBA Aviation plc (LON:BBA) opened at 313.20 on Monday. The firm's market capitalization is GBX 3.22 billion. BBA Aviation plc has a one year low of GBX 191.50 and a one year high of GBX 317.10. The firm's 50-day moving average is GBX 307.05 and its 200 day moving average is GBX 288.47.
The company also recently announced a dividend, which was paid on Friday, May 19th. Investors of record on Thursday, April 6th were issued a €0.09 ($0.10) dividend. This represents a dividend yield of 2.42%. The ex-dividend date was Thursday, April 6th.
In related news, insider Simon Pryce sold 650,000 shares of the stock in a transaction on Tuesday, March 7th. The stock was sold at an average price of GBX 310 ($4.00), for a total value of £2,015,000 ($2,601,006.84).
TRADEMARK VIOLATION NOTICE: This piece was first posted by American Banking News and is the sole property of of American Banking News. If you are reading this piece on another website, it was copied illegally and reposted in violation of United States & international trademark & copyright law. The original version of this piece can be accessed at https://www.americanbankingnews.com/2017/05/22/bba-aviation-plc-bba-receives-average-rating-of-buy-from-brokerages.html.
About BBA Aviation plc
BBA Aviation plc is a provider of global aviation support and aftermarket services primarily focused on servicing the Business and General Aviation (B&GA) market. The Company operates through two divisions: Flight Support and Aftermarket Services. The Flight Support businesses include Signature Flight Support, which is a fixed base operation (FBO) network for B&GA covering destinations in North America, Europe, Caribbean, Africa and Asia.
Receive News & Ratings for BBA Aviation plc Daily - Enter your email address below to receive a concise daily summary of the latest news and analysts' ratings for BBA Aviation plc and related companies with MarketBeat.com's FREE daily email newsletter.