IES Holdings Inc (IESC) Director Buys $157,400.00 in Stock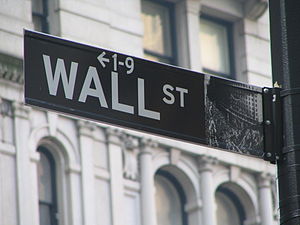 IES Holdings Inc (NASDAQ:IESC) Director Todd M. Cleveland acquired 10,000 shares of the business's stock in a transaction dated Thursday, May 18th. The shares were bought at an average price of $15.74 per share, for a total transaction of $157,400.00. Following the acquisition, the director now owns 153,670 shares of the company's stock, valued at $2,418,765.80. The transaction was disclosed in a legal filing with the SEC, which is available through this hyperlink.
IES Holdings Inc (NASDAQ:IESC) traded down 0.96% during trading on Monday, hitting $15.55. 60,419 shares of the stock traded hands. The company has a market cap of $331.20 million, a P/E ratio of 2.86 and a beta of 1.20. IES Holdings Inc has a 12 month low of $11.11 and a 12 month high of $23.00. The company's 50 day moving average price is $18.06 and its 200 day moving average price is $18.83.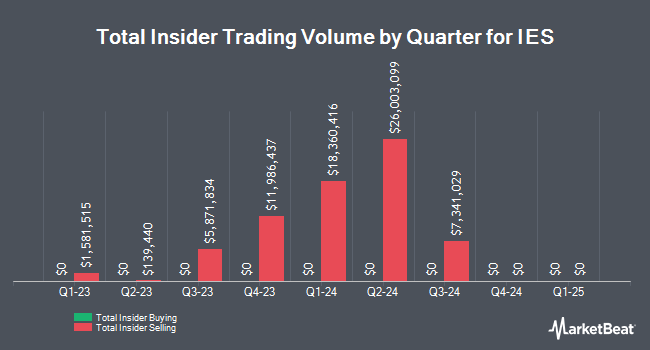 ILLEGAL ACTIVITY NOTICE: "IES Holdings Inc (IESC) Director Buys $157,400.00 in Stock" was originally reported by American Banking News and is owned by of American Banking News. If you are accessing this report on another publication, it was copied illegally and republished in violation of United States and international copyright and trademark legislation. The original version of this report can be read at https://www.americanbankingnews.com/2017/05/22/ies-holdings-inc-iesc-director-buys-157400-00-in-stock.html.
About IES Holdings
IES Holdings, Inc, formerly Integrated Electrical Services, Inc, is a holding company that owns and manages diverse operating subsidiaries across a range of infrastructure-related end markets. The Company operates through four segments: Communications, Residential, Commercial & Industrial, and Infrastructure Solutions.
Receive News & Ratings for IES Holdings Inc Daily - Enter your email address below to receive a concise daily summary of the latest news and analysts' ratings for IES Holdings Inc and related companies with MarketBeat.com's FREE daily email newsletter.