Bayer AG (BAYRY) Receives Average Recommendation of "Buy" from Analysts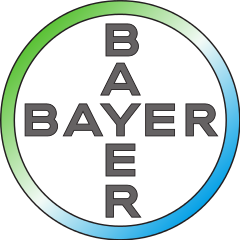 Bayer AG (NASDAQ:BAYRY) has received a consensus rating of "Buy" from the nine brokerages that are covering the firm. One investment analyst has rated the stock with a sell recommendation and eight have given a buy recommendation to the company.
A number of equities analysts have commented on BAYRY shares. Zacks Investment Research raised Bayer AG from a "sell" rating to a "hold" rating in a research note on Tuesday, March 21st. Sanford C. Bernstein restated an "outperform" rating on shares of Bayer AG in a research report on Friday, February 24th.
Bayer AG (NASDAQ:BAYRY) opened at 131.29 on Tuesday. The company's 50-day moving average price is $120.53 and its 200 day moving average price is $110.37. Bayer AG has a 52 week low of $91.53 and a 52 week high of $131.51. The company has a market capitalization of $114.40 billion and a PE ratio of 19.91.
Bayer AG (NASDAQ:BAYRY) last issued its quarterly earnings results on Thursday, April 27th. The company reported $2.80 EPS for the quarter, topping the Thomson Reuters' consensus estimate of $2.40 by $0.40. The business had revenue of $14.11 billion during the quarter, compared to the consensus estimate of $13.65 billion. On average, equities research analysts anticipate that Bayer AG will post $8.71 EPS for the current year.
ILLEGAL ACTIVITY NOTICE: This piece of content was originally reported by American Banking News and is the sole property of of American Banking News. If you are accessing this piece of content on another site, it was illegally stolen and republished in violation of U.S. and international trademark and copyright laws. The legal version of this piece of content can be viewed at https://www.americanbankingnews.com/2017/05/23/bayer-ag-bayry-receives-average-recommendation-of-buy-from-analysts.html.
About Bayer AG
Bayer AG is a life science company. The Company's segments are Pharmaceuticals, Consumer Health, Animal Health and Covestro. The Pharmaceuticals segment focuses on prescription products, especially for cardiology and women's healthcare, and on specialty therapeutics in the areas of oncology, hematology and ophthalmology.
Receive News & Ratings for Bayer AG Daily - Enter your email address below to receive a concise daily summary of the latest news and analysts' ratings for Bayer AG and related companies with MarketBeat.com's FREE daily email newsletter.