Mediclinic International PLC (MDC) Raises Dividend to GBX 4.70 Per Share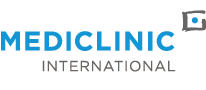 Mediclinic International PLC (LON:MDC) declared a dividend on Wednesday, May 24th. Investors of record on Thursday, June 22nd will be given a dividend of GBX 4.70 ($0.06) per share on Monday, July 31st. This represents a yield of 0.58%. The ex-dividend date of this dividend is Thursday, June 22nd. This is a boost from Mediclinic International PLC's previous dividend of $3.20. The official announcement can be seen at this link.
Mediclinic International PLC (LON:MDC) traded down 6.44% during trading on Wednesday, reaching GBX 813.00. The company had a trading volume of 2,010,400 shares. The firm's market capitalization is GBX 5.99 billion. Mediclinic International PLC has a 52-week low of GBX 666.50 and a 52-week high of GBX 1,125.00. The company has a 50-day moving average of GBX 788.06 and a 200-day moving average of GBX 771.41.
ILLEGAL ACTIVITY NOTICE: This story was published by American Banking News and is the sole property of of American Banking News. If you are reading this story on another site, it was copied illegally and reposted in violation of U.S. and international copyright law. The legal version of this story can be read at https://www.americanbankingnews.com/2017/05/24/mediclinic-international-plc-mdc-raises-dividend-to-gbx-4-70-per-share.html.
Several equities research analysts recently commented on MDC shares. Macquarie dropped their target price on Mediclinic International PLC from GBX 770 ($10.02) to GBX 760 ($9.89) and set a "neutral" rating on the stock in a report on Tuesday, April 11th. Citigroup Inc reissued a "neutral" rating on shares of Mediclinic International PLC in a report on Tuesday, April 11th. Jefferies Group LLC cut Mediclinic International PLC to an "underperform" rating and boosted their target price for the stock from GBX 639 ($8.31) to GBX 658 ($8.56) in a report on Monday, February 20th. Credit Suisse Group AG dropped their price target on Mediclinic International PLC from GBX 1,045 ($13.59) to GBX 985 ($12.81) and set an "outperform" rating on the stock in a report on Thursday, February 23rd. Finally, Investec reaffirmed a "buy" rating on shares of Mediclinic International PLC in a report on Friday, April 28th. Two analysts have rated the stock with a sell rating, three have issued a hold rating and two have assigned a buy rating to the company. The company presently has a consensus rating of "Hold" and a consensus price target of GBX 852.17 ($11.09).
About Mediclinic International PLC
Mediclinic International plc is an international private healthcare provider. The Company's segments include Mediclinic Southern Africa, Mediclinic Switzerland, Mediclinic Middle East, United Kingdom and Corporate. It focuses on providing acute care and multidisciplinary healthcare services. It has interest in Spire Healthcare, a United Kingdom-based private healthcare company.
Receive News & Ratings for Mediclinic International PLC Daily - Enter your email address below to receive a concise daily summary of the latest news and analysts' ratings for Mediclinic International PLC and related companies with MarketBeat.com's FREE daily email newsletter.