Ashmore Group (AJMPF) Downgraded by Zacks Investment Research

Ashmore Group (OTCMKTS:AJMPF) was downgraded by Zacks Investment Research from a "buy" rating to a "hold" rating in a research note issued on Thursday.
According to Zacks, "Ashmore Group plc is an emerging market investment manager. It invests in the public equity and fixed income markets. Ashmore Group plc is based in London, United Kingdom. "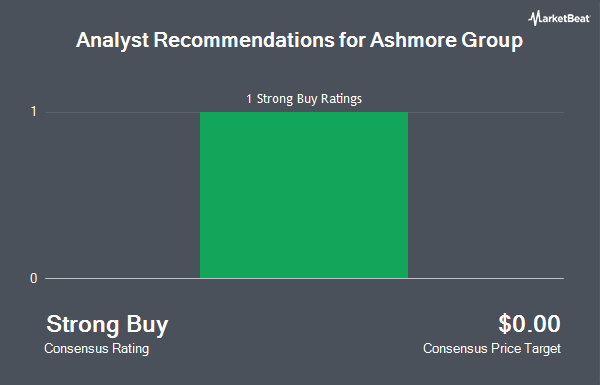 Shares of Ashmore Group (OTCMKTS:AJMPF) remained flat at $4.49 during mid-day trading on Thursday. The stock had a trading volume of 354 shares. The firm has a market cap of $3.00 billion and a price-to-earnings ratio of 13.69. Ashmore Group has a 12-month low of $3.34 and a 12-month high of $4.87. The company's 50 day moving average price is $4.55 and its 200-day moving average price is $4.06.
COPYRIGHT VIOLATION NOTICE: This news story was posted by American Banking News and is the property of of American Banking News. If you are viewing this news story on another domain, it was copied illegally and republished in violation of U.S. and international copyright and trademark laws. The correct version of this news story can be read at https://www.americanbankingnews.com/2017/05/25/ashmore-group-ajmpf-downgraded-by-zacks-investment-research.html.
Get a free copy of the Zacks research report on Ashmore Group (AJMPF)
For more information about research offerings from Zacks Investment Research, visit Zacks.com
Receive News & Ratings for Ashmore Group Daily - Enter your email address below to receive a concise daily summary of the latest news and analysts' ratings for Ashmore Group and related companies with MarketBeat.com's FREE daily email newsletter.