BlackRock, Inc. (BLK) Plans Quarterly Dividend of $2.50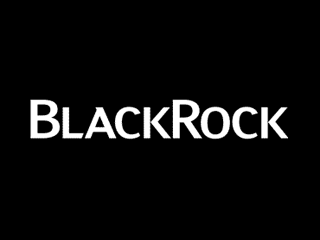 BlackRock, Inc. (NYSE:BLK) declared a quarterly dividend on Thursday, May 25th. Investors of record on Monday, June 5th will be paid a dividend of 2.50 per share by the asset manager on Friday, June 23rd. This represents a $10.00 dividend on an annualized basis and a yield of 2.46%.
BlackRock has raised its dividend by an average of 10.9% annually over the last three years and has raised its dividend every year for the last 7 years. BlackRock has a dividend payout ratio of 46.0% meaning its dividend is sufficiently covered by earnings. Analysts expect BlackRock to earn $24.30 per share next year, which means the company should continue to be able to cover its $10.00 annual dividend with an expected future payout ratio of 41.2%.
Shares of BlackRock (NYSE:BLK) traded up 2.54% during trading on Thursday, reaching $406.36. The company had a trading volume of 969,637 shares. BlackRock has a 1-year low of $317.60 and a 1-year high of $407.93. The firm has a market capitalization of $66.18 billion, a PE ratio of 19.96 and a beta of 1.72. The firm has a 50-day moving average of $385.46 and a 200 day moving average of $382.12.
BlackRock (NYSE:BLK) last announced its quarterly earnings results on Wednesday, April 19th. The asset manager reported $5.25 earnings per share for the quarter, beating analysts' consensus estimates of $4.94 by $0.31. BlackRock had a net margin of 28.44% and a return on equity of 11.20%. The firm had revenue of $2.82 billion during the quarter, compared to analysts' expectations of $2.86 billion. During the same period in the previous year, the company earned $4.25 earnings per share. BlackRock's quarterly revenue was up 7.6% compared to the same quarter last year. Analysts expect that BlackRock will post $21.65 earnings per share for the current year.
A number of equities research analysts recently weighed in on the stock. Jefferies Group LLC reissued a "hold" rating and issued a $387.00 price target on shares of BlackRock in a research report on Wednesday, May 17th. Deutsche Bank AG reaffirmed a "buy" rating and issued a $441.00 target price (down from $449.00) on shares of BlackRock in a report on Saturday, April 22nd. Morgan Stanley reaffirmed a "buy" rating on shares of BlackRock in a report on Saturday, March 18th. JPMorgan Chase & Co. reaffirmed a "buy" rating on shares of BlackRock in a report on Wednesday, March 8th. Finally, Credit Suisse Group AG reaffirmed a "buy" rating and issued a $464.00 target price on shares of BlackRock in a report on Thursday, February 9th. Seven research analysts have rated the stock with a hold rating and six have issued a buy rating to the company. The stock has an average rating of "Hold" and an average target price of $410.70.
ILLEGAL ACTIVITY WARNING: This news story was originally posted by American Banking News and is owned by of American Banking News. If you are accessing this news story on another website, it was stolen and republished in violation of US and international copyright and trademark legislation. The legal version of this news story can be accessed at https://www.americanbankingnews.com/2017/05/25/blackrock-inc-blk-plans-quarterly-dividend-of-2-50.html.
BlackRock Company Profile
BlackRock, Inc (BlackRock) is an investment management company. BlackRock provides a range of investment and risk management services to institutional and retail clients worldwide. Its diverse platform of active (alpha) and index (beta) investment strategies across asset classes enables the Company to tailor investment outcomes and asset allocation solutions for clients.
Receive News & Ratings for BlackRock Inc. Daily - Enter your email address below to receive a concise daily summary of the latest news and analysts' ratings for BlackRock Inc. and related companies with MarketBeat.com's FREE daily email newsletter.