Luminex Co. (LMNX) to Issue $0.06 Quarterly Dividend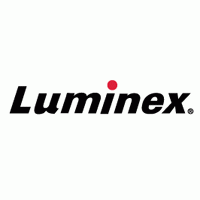 Luminex Co. (NASDAQ:LMNX) declared a quarterly dividend on Thursday, May 25th. Stockholders of record on Friday, June 23rd will be paid a dividend of 0.06 per share by the medical instruments supplier on Friday, July 14th. This represents a $0.24 dividend on an annualized basis and a dividend yield of 1.18%. The ex-dividend date of this dividend is Wednesday, June 21st.
Shares of Luminex (NASDAQ:LMNX) traded up 1.09% during trading on Thursday, hitting $20.42. 217,517 shares of the stock were exchanged. The firm has a 50 day moving average of $19.54 and a 200-day moving average of $19.55. The stock has a market cap of $896.97 million, a PE ratio of 63.42 and a beta of 0.59. Luminex has a 52-week low of $17.64 and a 52-week high of $23.75.
Luminex (NASDAQ:LMNX) last issued its quarterly earnings results on Monday, May 1st. The medical instruments supplier reported $0.28 earnings per share for the quarter, beating the consensus estimate of $0.16 by $0.12. Luminex had a net margin of 5.10% and a return on equity of 5.53%. The business had revenue of $77.80 million for the quarter, compared to the consensus estimate of $74.25 million. During the same quarter in the previous year, the firm earned $0.29 earnings per share. The company's revenue for the quarter was up 23.5% on a year-over-year basis. Equities research analysts anticipate that Luminex will post $0.52 earnings per share for the current fiscal year.
LMNX has been the topic of several recent analyst reports. TheStreet upgraded shares of Luminex from a "c+" rating to a "b-" rating in a research report on Friday, May 19th. Zacks Investment Research cut shares of Luminex from a "hold" rating to a "sell" rating in a research report on Monday, April 17th. Jefferies Group LLC reiterated a "hold" rating and set a $20.00 price objective on shares of Luminex in a research report on Tuesday, February 14th. William Blair reiterated a "market perform" rating on shares of Luminex in a research report on Tuesday, February 7th. Finally, ValuEngine upgraded shares of Luminex from a "sell" rating to a "hold" rating in a research report on Thursday, May 11th. One research analyst has rated the stock with a sell rating, five have assigned a hold rating, one has assigned a buy rating and one has assigned a strong buy rating to the company. The stock presently has a consensus rating of "Hold" and an average target price of $21.83.
WARNING: This story was first reported by American Banking News and is the sole property of of American Banking News. If you are reading this story on another domain, it was stolen and reposted in violation of United States & international copyright law. The original version of this story can be accessed at https://www.americanbankingnews.com/2017/05/25/luminex-co-lmnx-to-issue-0-06-quarterly-dividend.html.
In related news, Director G Walter Loewenbaum II sold 25,000 shares of the business's stock in a transaction on Tuesday, May 23rd. The shares were sold at an average price of $20.23, for a total value of $505,750.00. Following the sale, the director now owns 738,896 shares in the company, valued at $14,947,866.08. The sale was disclosed in a document filed with the Securities & Exchange Commission, which is available at the SEC website. Company insiders own 6.90% of the company's stock.
An institutional investor recently raised its position in Luminex stock. Teachers Advisors LLC raised its stake in Luminex Co. (NASDAQ:LMNX) by 4.7% during the first quarter, according to its most recent filing with the SEC. The fund owned 87,489 shares of the medical instruments supplier's stock after buying an additional 3,950 shares during the period. Teachers Advisors LLC owned about 0.21% of Luminex worth $1,607,000 at the end of the most recent reporting period. 79.45% of the stock is currently owned by hedge funds and other institutional investors.
Luminex Company Profile
Luminex Corporation develops, manufactures and sells biological testing technologies with applications throughout the diagnostics, pharmaceutical and life sciences industries. The Company's products are focused on the molecular diagnostic testing market, which includes human genetics, personalized medicine and infectious disease segments.
Receive News & Ratings for Luminex Co. Daily - Enter your email address below to receive a concise daily summary of the latest news and analysts' ratings for Luminex Co. and related companies with MarketBeat.com's FREE daily email newsletter.