Zacks Investment Research Downgrades Torchmark Co. (TMK) to Hold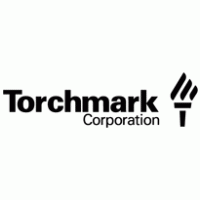 Torchmark Co. (NYSE:TMK) was downgraded by Zacks Investment Research from a "buy" rating to a "hold" rating in a report released on Thursday.
According to Zacks, "Torchmark shares underperformed the Zacks categorized Life Insurance industry year to date. Higher administrative expenses, pension costs and investments in IT systems will likely be a drag on Torchmark's earnings in the near term. Also there were no earnings momentum witnessed in the last 30 days. Its niche market focus, steady capital deployment and strong operating fundamentals should drive long-term growth and thus drive shares higher. Torchmark estimates life and health sales growth in distribution channels. Also, a strong capital position and robust capital management are key positives. It expects net operating income between $4.63 per share and $4.77 per share in 2017. Torchmark expects life underwriting income to increase between 1% and 3% while health underwriting income to stay flat in 2017."
Several other equities research analysts have also recently commented on the company. ValuEngine cut Torchmark from a "buy" rating to a "hold" rating in a research note on Tuesday. Keefe, Bruyette & Woods reissued a "hold" rating and issued a $75.00 target price on shares of Torchmark in a research note on Friday, April 21st. Five equities research analysts have rated the stock with a sell rating and seven have issued a hold rating to the stock. The stock presently has an average rating of "Hold" and a consensus price target of $67.44.
Shares of Torchmark (NYSE:TMK) traded up 1.20% during mid-day trading on Thursday, hitting $75.66. The stock had a trading volume of 103,537 shares. The stock has a market cap of $8.85 billion, a price-to-earnings ratio of 16.44 and a beta of 0.99. The firm's 50-day moving average price is $75.91 and its 200 day moving average price is $74.75. Torchmark has a 12-month low of $57.49 and a 12-month high of $79.53.
Torchmark (NYSE:TMK) last released its earnings results on Wednesday, April 19th. The insurance provider reported $1.15 EPS for the quarter, beating the Thomson Reuters' consensus estimate of $1.14 by $0.01. The company had revenue of $1.02 billion during the quarter, compared to analysts' expectations of $1.01 billion. Torchmark had a return on equity of 11.52% and a net margin of 13.95%. The business's revenue for the quarter was up 4.7% on a year-over-year basis. During the same period last year, the firm earned $1.10 EPS. Equities analysts forecast that Torchmark will post $4.70 EPS for the current fiscal year.
The business also recently declared a quarterly dividend, which will be paid on Tuesday, August 1st. Stockholders of record on Wednesday, July 5th will be given a $0.15 dividend. The ex-dividend date is Friday, June 30th. This represents a $0.60 annualized dividend and a dividend yield of 0.80%. Torchmark's dividend payout ratio is currently 12.42%.
ILLEGAL ACTIVITY NOTICE: This report was reported by American Banking News and is the property of of American Banking News. If you are reading this report on another website, it was illegally stolen and republished in violation of U.S. & international copyright law. The correct version of this report can be read at https://www.americanbankingnews.com/2017/05/25/zacks-investment-research-downgrades-torchmark-co-tmk-to-hold.html.
In other news, insider Domenico Bertini sold 4,500 shares of the firm's stock in a transaction on Thursday, April 27th. The stock was sold at an average price of $77.28, for a total value of $347,760.00. Following the transaction, the insider now directly owns 4,500 shares in the company, valued at approximately $347,760. The transaction was disclosed in a filing with the Securities & Exchange Commission, which can be accessed through the SEC website. Also, VP Ben Lutek sold 26,250 shares of the firm's stock in a transaction on Monday, April 24th. The stock was sold at an average price of $77.03, for a total value of $2,022,037.50. Following the completion of the transaction, the vice president now owns 30,550 shares in the company, valued at $2,353,266.50. The disclosure for this sale can be found here. Insiders sold a total of 118,903 shares of company stock worth $9,130,738 over the last 90 days. 3.96% of the stock is owned by corporate insiders.
Several hedge funds and other institutional investors have recently bought and sold shares of the company. State of Alaska Department of Revenue raised its position in Torchmark by 144.0% in the first quarter. State of Alaska Department of Revenue now owns 7,091 shares of the insurance provider's stock valued at $546,000 after buying an additional 4,185 shares in the last quarter. Equity Investment Corp Acquisition Inc acquired a new position in Torchmark during the fourth quarter valued at $68,376,000. Russell Investments Group Ltd. acquired a new position in Torchmark during the fourth quarter valued at $8,924,000. Kentucky Retirement Systems Insurance Trust Fund acquired a new position in Torchmark during the fourth quarter valued at $264,000. Finally, BP PLC acquired a new position in Torchmark during the fourth quarter valued at $1,069,000. Institutional investors and hedge funds own 73.68% of the company's stock.
About Torchmark
Torchmark Corporation (Torchmark) is an insurance holding company. The Company, through its subsidiaries, provides a range of life and health insurance products and annuities to a base of customers. The Company's segments include life insurance, health insurance, annuities and investment. The life insurance segment includes traditional and interest-sensitive whole life insurance as well as term life insurance.
Get a free copy of the Zacks research report on Torchmark (TMK)
For more information about research offerings from Zacks Investment Research, visit Zacks.com
Receive News & Ratings for Torchmark Co. Daily - Enter your email address below to receive a concise daily summary of the latest news and analysts' ratings for Torchmark Co. and related companies with MarketBeat.com's FREE daily email newsletter.