Liberum Capital Reaffirms "Sell" Rating for SIG plc (SHI)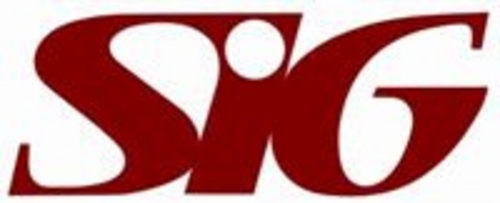 SIG plc (LON:SHI)'s stock had its "sell" rating restated by investment analysts at Liberum Capital in a note issued to investors on Thursday. They presently have a GBX 95 ($1.24) price objective on the stock. Liberum Capital's price target suggests a potential downside of 38.07% from the company's current price.
Other equities research analysts also recently issued reports about the company. Peel Hunt raised SIG plc to a "buy" rating and increased their price target for the stock from GBX 103 ($1.34) to GBX 175 ($2.28) in a research report on Friday, May 19th. Berenberg Bank reissued a "hold" rating and set a GBX 115 ($1.50) target price on shares of SIG plc in a research note on Friday, May 12th. Shore Capital started coverage on shares of SIG plc in a research note on Tuesday, May 16th. They set a "buy" rating on the stock. JPMorgan Chase & Co. reissued a "neutral" rating and set a GBX 96 ($1.25) target price on shares of SIG plc in a research note on Friday, April 21st. Finally, Canaccord Genuity increased their target price on shares of SIG plc from GBX 97 ($1.26) to GBX 116 ($1.51) and gave the stock a "hold" rating in a research note on Wednesday, March 15th. One equities research analyst has rated the stock with a sell rating, eight have assigned a hold rating and three have given a buy rating to the company. SIG plc presently has a consensus rating of "Hold" and a consensus price target of GBX 115.33 ($1.50).
SIG plc (LON:SHI) traded down 0.13% during mid-day trading on Thursday, hitting GBX 153.40. The company's stock had a trading volume of 3,592,775 shares. SIG plc has a 12-month low of GBX 86.60 and a 12-month high of GBX 154.90. The company's market cap is GBX 907.30 million. The firm's 50-day moving average is GBX 125.67 and its 200-day moving average is GBX 109.04.
The firm also recently disclosed a dividend, which will be paid on Friday, July 7th. Shareholders of record on Thursday, June 8th will be issued a GBX 1.83 ($0.02) dividend. The ex-dividend date is Thursday, June 8th. This represents a yield of 1.59%.
ILLEGAL ACTIVITY WARNING: This piece of content was originally posted by American Banking News and is owned by of American Banking News. If you are accessing this piece of content on another domain, it was illegally copied and republished in violation of U.S. and international trademark & copyright law. The legal version of this piece of content can be viewed at https://www.americanbankingnews.com/2017/05/27/liberum-capital-reaffirms-sell-rating-for-sig-plc-shi-2.html.
In other SIG plc news, insider Leslie Van de Walle sold 50,000 shares of the stock in a transaction dated Tuesday, May 16th. The shares were sold at an average price of GBX 126 ($1.64), for a total value of £63,000 ($81,956.55).
About SIG plc
SIG plc is a United Kingdom-based distributor of building products in Europe. The Company is engaged in the supply of specialist products to construction and related markets. It operates in two segments: UK & Ireland and Mainland Europe. It focuses its activities into approximately three product sectors: Insulation and Energy Management; Exteriors, and Interiors.
Receive News & Ratings for SIG plc Daily - Enter your email address below to receive a concise daily summary of the latest news and analysts' ratings for SIG plc and related companies with MarketBeat.com's FREE daily email newsletter.