Apricus Biosciences Inc (APRI) Short Interest Update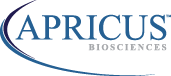 Apricus Biosciences Inc (NASDAQ:APRI) was the recipient of a large increase in short interest in May. As of May 15th, there was short interest totalling 1,182,312 shares, an increase of 76.5% from the April 28th total of 669,780 shares. Currently, 10.1% of the shares of the company are short sold. Based on an average daily volume of 709,886 shares, the short-interest ratio is presently 1.7 days.
APRI has been the topic of a number of analyst reports. Zacks Investment Research lowered shares of Apricus Biosciences from a "buy" rating to a "hold" rating in a research report on Tuesday, January 31st. Rodman & Renshaw initiated coverage on shares of Apricus Biosciences in a research report on Wednesday, April 26th. They set a "buy" rating on the stock.
Apricus Biosciences (NASDAQ:APRI) opened at 0.95 on Friday. The firm's 50 day moving average is $1.25 and its 200-day moving average is $1.85. The firm's market cap is $7.35 million. Apricus Biosciences has a 12 month low of $0.26 and a 12 month high of $4.07.
Apricus Biosciences (NASDAQ:APRI) last posted its quarterly earnings results on Thursday, May 11th. The company reported $1.04 earnings per share (EPS) for the quarter, missing the consensus estimate of $1.25 by $0.21. During the same quarter in the prior year, the company earned ($0.50) EPS. On average, equities analysts forecast that Apricus Biosciences will post ($0.79) EPS for the current year.
Hedge funds have recently bought and sold shares of the stock. Vanguard Group Inc. raised its stake in Apricus Biosciences by 115.6% in the first quarter. Vanguard Group Inc. now owns 341,333 shares of the company's stock valued at $720,000 after buying an additional 182,991 shares during the period. Sarissa Capital Management LP acquired a new stake in Apricus Biosciences during the fourth quarter valued at about $1,882,000. Finally, Anson Funds Management LP acquired a new stake in Apricus Biosciences during the third quarter valued at about $1,723,000.
ILLEGAL ACTIVITY WARNING: This article was originally reported by American Banking News and is the sole property of of American Banking News. If you are reading this article on another publication, it was illegally stolen and republished in violation of US & international copyright & trademark legislation. The original version of this article can be viewed at https://www.americanbankingnews.com/2017/05/28/apricus-biosciences-inc-apri-short-interest-update.html.
Apricus Biosciences Company Profile
Apricus Biosciences, Inc is a pharmaceutical company, which develops pharmaceutical products. The Company primarily focuses on the development and commercialization of products and product candidates in the areas of urology and rheumatology. The Company's drug delivery technology is a permeation enhancer called NexACT.
Receive News & Ratings for Apricus Biosciences Inc Daily - Enter your email address below to receive a concise daily summary of the latest news and analysts' ratings for Apricus Biosciences Inc and related companies with MarketBeat.com's FREE daily email newsletter.