Insider Selling: Hawkins, Inc. (HWKN) VP Sells 2,000 Shares of Stock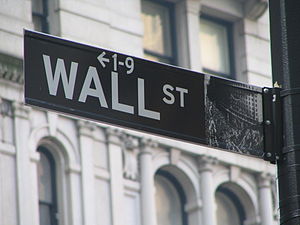 Hawkins, Inc. (NASDAQ:HWKN) VP Richard G. Erstad sold 2,000 shares of the stock in a transaction that occurred on Monday, June 5th. The stock was sold at an average price of $48.00, for a total transaction of $96,000.00. The transaction was disclosed in a filing with the Securities & Exchange Commission, which is available at this hyperlink.
Hawkins, Inc. (HWKN) traded down 1.14% on Monday, reaching $47.60. 15,369 shares of the company's stock traded hands. The stock has a 50 day moving average price of $48.99 and a 200 day moving average price of $50.13. Hawkins, Inc. has a 12-month low of $38.60 and a 12-month high of $54.80. The stock has a market cap of $506.08 million, a price-to-earnings ratio of 21.63 and a beta of 0.85.
Hawkins (NASDAQ:HWKN) last released its quarterly earnings data on Wednesday, May 31st. The specialty chemicals company reported $0.40 EPS for the quarter. The business had revenue of $118.62 million for the quarter. Hawkins had a net margin of 4.69% and a return on equity of 11.23%. Analysts forecast that Hawkins, Inc. will post $2.52 EPS for the current year.
COPYRIGHT VIOLATION WARNING: This story was originally reported by American Banking News and is owned by of American Banking News. If you are viewing this story on another site, it was illegally copied and republished in violation of U.S. and international copyright & trademark legislation. The correct version of this story can be viewed at https://www.americanbankingnews.com/2017/06/05/insider-selling-hawkins-inc-hwkn-vp-sells-2000-shares-of-stock.html.
About Hawkins
Hawkins, Inc distributes, blends and manufactures chemicals and specialty ingredients for its customers in a range of industries. The Company conducts its business in three segments: Industrial, Water Treatment, and Health and Nutrition. Its Industrial segment is engaged in providing industrial chemicals, products and services to various industries, such as agriculture, chemical processing, electronics and energy.
Receive News & Ratings for Hawkins Inc. Daily - Enter your email address below to receive a concise daily summary of the latest news and analysts' ratings for Hawkins Inc. and related companies with MarketBeat.com's FREE daily email newsletter.