Peel Hunt Reaffirms "Hold" Rating for Green Dragon Gas Ltd. (GDG)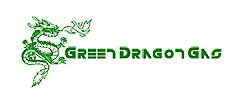 Green Dragon Gas Ltd. (LON:GDG)'s stock had its "hold" rating reiterated by research analysts at Peel Hunt in a report issued on Monday.
Green Dragon Gas (LON:GDG) traded up 1.28% during mid-day trading on Monday, reaching GBX 79.00. The company's stock had a trading volume of 355 shares. The company's market capitalization is GBX 123.30 million. Green Dragon Gas has a 1-year low of GBX 75.00 and a 1-year high of GBX 284.00. The firm has a 50 day moving average price of GBX 92.79 and a 200-day moving average price of GBX 136.31.
WARNING: This piece was first published by American Banking News and is owned by of American Banking News. If you are accessing this piece on another domain, it was illegally stolen and republished in violation of United States and international copyright & trademark laws. The original version of this piece can be viewed at https://www.americanbankingnews.com/2017/06/05/peel-hunt-reaffirms-hold-rating-for-green-dragon-gas-ltd-gdg.html.
About Green Dragon Gas
Green Dragon Gas Ltd. is a Hong Kong-based investment holding company. The Company, through its subsidiaries, is engaged in the exploration, development and production of coal bed methane in the People's Republic of China (PRC). The coal bed methane operations in the PRC are conducted through production sharing arrangements with China United Coal Bed Methane Corporation Ltd.
Receive News & Ratings for Green Dragon Gas Ltd. Daily - Enter your email address below to receive a concise daily summary of the latest news and analysts' ratings for Green Dragon Gas Ltd. and related companies with MarketBeat.com's FREE daily email newsletter.