Insider Selling: Solium Capital Inc. (SUM) Director Sells 10,536 Shares of Stock
Solium Capital Inc. (TSE:SUM) Director Marcos Lopez sold 10,536 shares of Solium Capital stock in a transaction on Monday, June 5th. The stock was sold at an average price of C$10.74, for a total value of C$113,156.64.
Shares of Solium Capital Inc. (SUM) traded up 2.30% during trading on Thursday, hitting $10.68. The stock had a trading volume of 83,315 shares. The company has a market cap of $537.80 million and a P/E ratio of 105.74. Solium Capital Inc. has a one year low of $5.76 and a one year high of $11.15. The stock's 50-day moving average price is $9.20 and its 200-day moving average price is $8.37.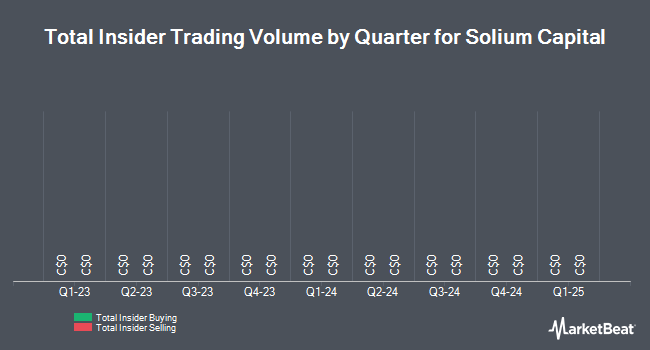 ILLEGAL ACTIVITY WARNING: This news story was originally published by American Banking News and is owned by of American Banking News. If you are accessing this news story on another website, it was copied illegally and republished in violation of US and international copyright and trademark legislation. The correct version of this news story can be viewed at https://www.americanbankingnews.com/2017/06/08/insider-selling-solium-capital-inc-sum-director-sells-10536-shares-of-stock.html.
Separately, Scotiabank lifted their price target on Solium Capital from C$9.00 to C$9.50 and gave the stock a "sector perform" rating in a report on Thursday, May 11th.
About Solium Capital
Solium Capital Inc is a software-as-a-service (SaaS) company. The Company provides cloud-enabled services for global equity administration, financial reporting and compliance. The Company operates though the segment of administration of equity-based incentive and savings programs for corporations and their employees.
Receive News & Ratings for Solium Capital Inc. Daily - Enter your email address below to receive a concise daily summary of the latest news and analysts' ratings for Solium Capital Inc. and related companies with MarketBeat.com's FREE daily email newsletter.