Hurco Companies, Inc. (HURC) Announces $0.10 Quarterly Dividend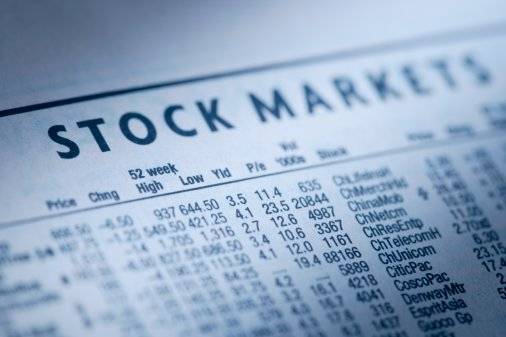 Hurco Companies, Inc. (NASDAQ:HURC) announced a quarterly dividend on Friday, June 9th. Stockholders of record on Monday, June 26th will be paid a dividend of 0.10 per share by the scientific and technical instruments company on Monday, July 10th. This represents a $0.40 annualized dividend and a dividend yield of 1.18%. The ex-dividend date is Thursday, June 22nd.
Hurco Companies (NASDAQ:HURC) traded up 1.35% during trading on Friday, reaching $33.85. The company had a trading volume of 23,556 shares. The firm has a 50-day moving average price of $29.46 and a 200 day moving average price of $30.15. The stock has a market cap of $223.48 million, a P/E ratio of 21.98 and a beta of 0.85. Hurco Companies has a 12-month low of $24.80 and a 12-month high of $34.55.
Hurco Companies (NASDAQ:HURC) last posted its quarterly earnings data on Friday, June 2nd. The scientific and technical instruments company reported $0.54 earnings per share (EPS) for the quarter. Hurco Companies had a net margin of 5.85% and a return on equity of 7.34%. The company had revenue of $58.22 million for the quarter. Equities research analysts predict that Hurco Companies will post $2.11 EPS for the current fiscal year.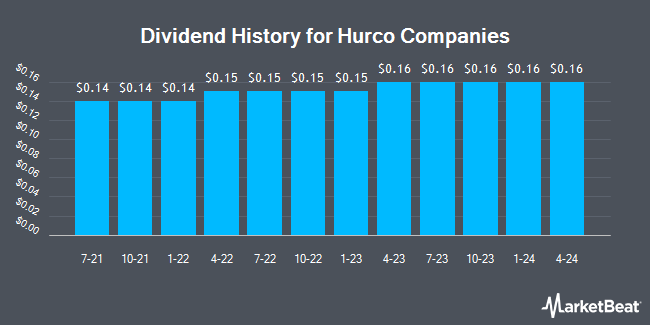 COPYRIGHT VIOLATION WARNING: This news story was first reported by American Banking News and is owned by of American Banking News. If you are reading this news story on another publication, it was illegally stolen and reposted in violation of international copyright & trademark laws. The correct version of this news story can be viewed at https://www.americanbankingnews.com/2017/06/09/hurco-companies-inc-hurc-announces-0-10-quarterly-dividend.html.
Hurco Companies Company Profile
Hurco Companies, Inc is an industrial technology company. The Company designs, manufactures and sells computerized (Computer Numeric Control (CNC)) machine tools, consisting primarily of vertical machining centers (mills) and turning centers (lathes), to companies in the metal cutting industry. It operates in the industrial automation equipment segment.
Receive News & Ratings for Hurco Companies Inc. Daily - Enter your email address below to receive a concise daily summary of the latest news and analysts' ratings for Hurco Companies Inc. and related companies with MarketBeat.com's FREE daily email newsletter.