Insider Selling: West Bancorporation (WTBA) SVP Sells 1,681 Shares of Stock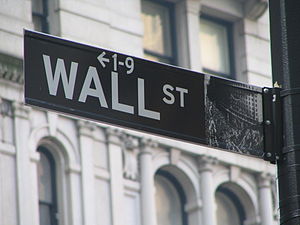 West Bancorporation (NASDAQ:WTBA) SVP Marie I. Roberts sold 1,681 shares of the stock in a transaction on Friday, June 9th. The stock was sold at an average price of $23.33, for a total value of $39,217.73. Following the completion of the transaction, the senior vice president now directly owns 16,500 shares in the company, valued at $384,945. The sale was disclosed in a document filed with the SEC, which is available at the SEC website.
West Bancorporation (NASDAQ:WTBA) last released its quarterly earnings data on Thursday, April 27th. The financial services provider reported $0.37 earnings per share (EPS) for the quarter, beating the consensus estimate of $0.33 by $0.04. West Bancorporation had a net margin of 31.58% and a return on equity of 14.18%. The business had revenue of $16.55 million during the quarter.
The firm also recently disclosed a quarterly dividend, which was paid on Wednesday, May 24th. Investors of record on Wednesday, May 10th were paid a $0.18 dividend. This represents a $0.72 annualized dividend and a dividend yield of 3.03%. The ex-dividend date of this dividend was Monday, May 8th. This is a positive change from West Bancorporation's previous quarterly dividend of $0.17. West Bancorporation's payout ratio is presently 50.00%.
COPYRIGHT VIOLATION WARNING: "Insider Selling: West Bancorporation (WTBA) SVP Sells 1,681 Shares of Stock" was first reported by American Banking News and is owned by of American Banking News. If you are accessing this story on another site, it was illegally copied and reposted in violation of United States & international copyright and trademark laws. The original version of this story can be accessed at https://www.americanbankingnews.com/2017/06/13/insider-selling-west-bancorporation-wtba-svp-sells-1681-shares-of-stock.html.
West Bancorporation Company Profile
West Bancorporation, Inc is a bank holding company. The Company owns West Bank, which is a business-focused community bank. The Company operates in three markets, which include central Iowa; eastern Iowa, which is the area including and surrounding Iowa City and Coralville, Iowa, and the Rochester, Minnesota, area.
Receive News & Ratings for West Bancorporation Daily - Enter your email address below to receive a concise daily summary of the latest news and analysts' ratings for West Bancorporation and related companies with MarketBeat.com's FREE daily email newsletter.