Kimball International, Inc. (KBAL) President Sells $1,117,794.24 in Stock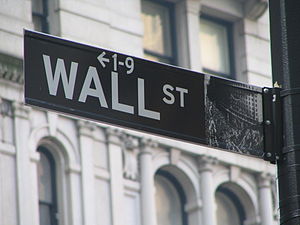 Kimball International, Inc. (NASDAQ:KBAL) President Winkle Donald W. Van sold 64,352 shares of the company's stock in a transaction dated Tuesday, June 13th. The stock was sold at an average price of $17.37, for a total value of $1,117,794.24. Following the completion of the transaction, the president now directly owns 104,195 shares of the company's stock, valued at approximately $1,809,867.15. The transaction was disclosed in a filing with the Securities & Exchange Commission, which can be accessed through the SEC website.
Kimball International, Inc. (NASDAQ KBAL) traded down 1.04% during trading on Wednesday, hitting $17.06. The stock had a trading volume of 26,681 shares. Kimball International, Inc. has a 52-week low of $10.71 and a 52-week high of $18.94. The company has a market cap of $635.40 million, a price-to-earnings ratio of 19.39 and a beta of 1.58. The firm's 50-day moving average price is $17.71 and its 200-day moving average price is $17.06.
Kimball International (NASDAQ:KBAL) last announced its quarterly earnings results on Wednesday, May 3rd. The company reported $0.19 earnings per share for the quarter, beating the Thomson Reuters' consensus estimate of $0.15 by $0.04. Kimball International had a return on equity of 20.85% and a net margin of 5.01%. The firm had revenue of $153.07 million during the quarter. Analysts predict that Kimball International, Inc. will post $0.69 EPS for the current fiscal year.
The firm also recently declared a quarterly dividend, which will be paid on Friday, July 14th. Investors of record on Friday, June 23rd will be paid a $0.06 dividend. The ex-dividend date of this dividend is Wednesday, June 21st. This represents a $0.24 annualized dividend and a dividend yield of 1.39%. Kimball International's dividend payout ratio is presently 27.27%.
ILLEGAL ACTIVITY WARNING: This report was first reported by American Banking News and is the property of of American Banking News. If you are viewing this report on another domain, it was copied illegally and reposted in violation of U.S. & international copyright law. The correct version of this report can be accessed at https://www.americanbankingnews.com/2017/06/14/kimball-international-inc-kbal-president-sells-1117794-24-in-stock.html.
Kimball International Company Profile
Kimball International, Inc creates design driven furnishings. The Company sells a portfolio of furniture products and services under three brands, which include Kimball Office, National Office Furniture, and Kimball Hospitality. The Company's portfolio offers solutions for the workplace, learning, healing, and hospitality environments.
Receive News & Ratings for Kimball International Inc. Daily - Enter your email address below to receive a concise daily summary of the latest news and analysts' ratings for Kimball International Inc. and related companies with MarketBeat.com's FREE daily email newsletter.