Nemaska Lithium Inc (NMX) Insider Steve Nadeau Acquires 9,590 Shares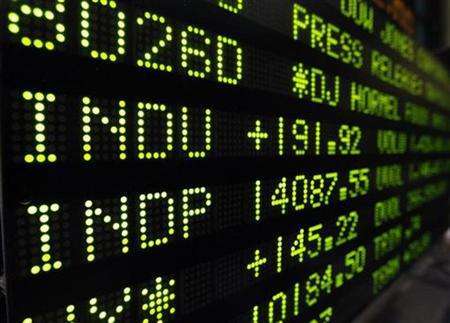 Nemaska Lithium Inc (TSE:NMX) insider Steve Nadeau acquired 9,590 shares of the business's stock in a transaction that occurred on Tuesday, June 13th. The shares were purchased at an average cost of C$1.07 per share, for a total transaction of C$10,261.30.
Steve Nadeau also recently made the following trade(s):
On Friday, April 28th, Steve Nadeau sold 88,950 shares of Nemaska Lithium stock. The shares were sold at an average price of C$1.18, for a total transaction of C$104,961.00.
Shares of Nemaska Lithium Inc (NMX) opened at 1.05 on Wednesday. The stock's market capitalization is $345.68 million. The company's 50-day moving average is $1.15 and its 200 day moving average is $1.28. Nemaska Lithium Inc has a 12 month low of $0.89 and a 12 month high of $1.60.
COPYRIGHT VIOLATION NOTICE: "Nemaska Lithium Inc (NMX) Insider Steve Nadeau Acquires 9,590 Shares" was first posted by American Banking News and is the property of of American Banking News. If you are viewing this piece of content on another domain, it was stolen and reposted in violation of U.S. & international copyright & trademark law. The original version of this piece of content can be accessed at https://www.americanbankingnews.com/2017/06/14/nemaska-lithium-inc-nmx-insider-steve-nadeau-acquires-9590-shares.html.
Separately, National Bank Financial reissued an "outperform spec market weight" rating on shares of Nemaska Lithium in a research report on Wednesday, March 1st.
Nemaska Lithium Company Profile
Nemaska Lithium Inc is engaged in the exploration and development of hard rock lithium mining properties and related processing of spodumene into lithium compounds. The Company's activities are in the Province of Quebec, Canada. Its proeprties include Whabouchi, Sirmac and Lithium Chemicals Complex. The Company owns over two mining properties consisting of approximately 60 claims (Whabouchi and Sirmac) in the Eeyou Istchee/James Bay territory, province of Quebec.
Receive News & Ratings for Nemaska Lithium Inc Daily - Enter your email address below to receive a concise daily summary of the latest news and analysts' ratings for Nemaska Lithium Inc and related companies with MarketBeat.com's FREE daily email newsletter.