Strata Skin Sciences, Inc. (SSKN) Stock Rating Upgraded by ValuEngine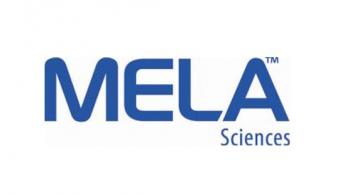 Strata Skin Sciences, Inc. (NASDAQ:SSKN) was upgraded by equities research analysts at ValuEngine from a "strong sell" rating to a "sell" rating in a note issued to investors on Friday.
Separately, Rodman & Renshaw upped their target price on shares of Strata Skin Sciences from $1.50 to $12.00 and gave the company a "buy" rating in a research note on Tuesday, May 16th.
Strata Skin Sciences (SSKN) traded down 4.03% during mid-day trading on Friday, reaching $2.62. The company's stock had a trading volume of 77,429 shares. The stock's 50 day moving average price is $2.66 and its 200 day moving average price is $1.37. Strata Skin Sciences has a 1-year low of $2.14 and a 1-year high of $5.40. The stock's market capitalization is $6.36 million.
COPYRIGHT VIOLATION NOTICE: This news story was originally published by American Banking News and is owned by of American Banking News. If you are accessing this news story on another domain, it was illegally stolen and republished in violation of US & international trademark & copyright legislation. The correct version of this news story can be accessed at https://www.americanbankingnews.com/2017/06/16/strata-skin-sciences-inc-sskn-stock-rating-upgraded-by-valuengine.html.
Strata Skin Sciences Company Profile
STRATA Skin Sciences, Inc, formerly MELA Sciences, Inc, is a medical technology company. The Company is engaged in developing and commercializing products for the diagnosis and treatment of dermatological disorders. The Company has three segments: Dermatology Recurring Procedures, Dermatology Procedures Equipment and Dermatology Imaging.
To view ValuEngine's full report, visit ValuEngine's official website.
Receive News & Ratings for Strata Skin Sciences Inc. Daily - Enter your email address below to receive a concise daily summary of the latest news and analysts' ratings for Strata Skin Sciences Inc. and related companies with MarketBeat.com's FREE daily email newsletter.