National Bank of Greece (NBGGY) Downgraded by Citigroup Inc. to Neutral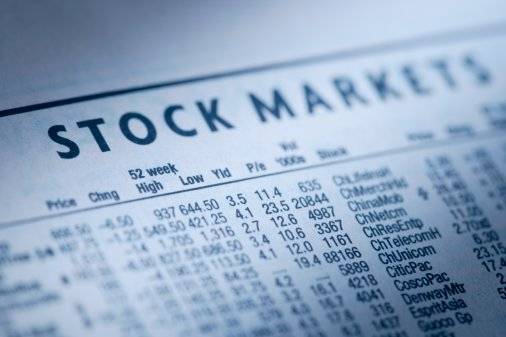 National Bank of Greece (NASDAQ:NBGGY) was downgraded by stock analysts at Citigroup Inc. to a "neutral" rating in a note issued to investors on Monday. The analysts noted that the move was a valuation call.
Shares of National Bank of Greece (NASDAQ:NBGGY) traded down 0.24495% during midday trading on Monday, hitting $0.39503. 1,095,085 shares of the company's stock were exchanged. The company has a 50-day moving average of $0.37 and a 200-day moving average of $0.29. National Bank of Greece has a 52 week low of $0.19 and a 52 week high of $0.41. The firm's market cap is $3.61 billion.
ILLEGAL ACTIVITY NOTICE: This story was originally published by American Banking News and is the sole property of of American Banking News. If you are reading this story on another publication, it was illegally copied and reposted in violation of U.S. and international copyright & trademark law. The legal version of this story can be viewed at https://www.americanbankingnews.com/2017/06/19/national-bank-of-greece-nbggy-downgraded-to-neutral-at-citigroup-inc.html.
About National Bank of Greece
National Bank of Greece SA is a Greece-based company, which provides a range of financial services. Its financial services include retail and commercial banking, asset management, brokerage, investment banking, insurance and real estate at a global level. The Group operates in Greece, Turkey, the United Kingdom, South East Europe (SEE) which includes Bulgaria, Romania, Albania, Serbia and Former Yugoslavian Republic of Macedonia (FYROM), Cyprus, Malta, Egypt and South Africa.
Receive News & Ratings for National Bank of Greece Daily - Enter your email address below to receive a concise daily summary of the latest news and analysts' ratings for National Bank of Greece and related companies with MarketBeat.com's FREE daily email newsletter.