Traders Purchase High Volume of Put Options on Consumer Discretionary SPDR (XLY)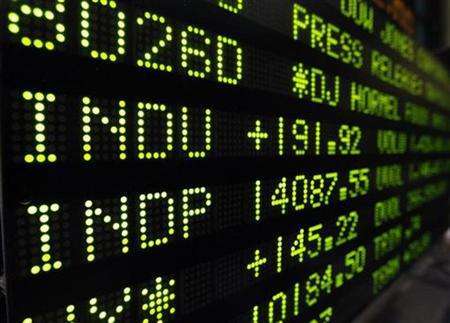 Consumer Discretionary SPDR (NYSE:XLY) saw unusually large options trading on Monday. Stock investors bought 7,855 put options on the stock. This is an increase of approximately 1,889% compared to the typical volume of 395 put options.
Shares of Consumer Discretionary SPDR (NYSE XLY) traded up 0.68% during mid-day trading on Monday, hitting $90.76. The company had a trading volume of 1,538,129 shares. Consumer Discretionary SPDR has a 1-year low of $74.18 and a 1-year high of $92.42. The company has a 50-day moving average price of $90.33 and a 200-day moving average price of $86.69.
The firm also recently announced a quarterly dividend, which will be paid on Monday, June 26th. Stockholders of record on Tuesday, June 20th will be given a dividend of $0.2746 per share. The ex-dividend date of this dividend is Friday, June 16th. This is a boost from Consumer Discretionary SPDR's previous quarterly dividend of $0.26. This represents a $1.10 dividend on an annualized basis and a dividend yield of 1.21%.
TRADEMARK VIOLATION NOTICE: "Traders Purchase High Volume of Put Options on Consumer Discretionary SPDR (XLY)" was originally reported by American Banking News and is the property of of American Banking News. If you are accessing this news story on another domain, it was copied illegally and republished in violation of United States & international copyright legislation. The original version of this news story can be viewed at https://www.americanbankingnews.com/2017/06/19/traders-purchase-high-volume-of-put-options-on-consumer-discretionary-spdr-xly.html.
Consumer Discretionary SPDR Company Profile
Consumer Discretionary Select Sector SPDR Fund seeks to provide investment results that correspond generally to the price and yield performance of the Consumer Discretionary Select Sector Index (the Index). The Index includes companies from the following industries, media; retail (specialty, multiline, Internet and catalog); hotels, restaurants and leisure; textiles, apparel and luxury goods; household durables; automobiles; auto components; distributors; leisure equipment and products; and diversified consumer services.
Receive News & Ratings for Consumer Discretionary SPDR Daily - Enter your email address below to receive a concise daily summary of the latest news and analysts' ratings for Consumer Discretionary SPDR and related companies with MarketBeat.com's FREE daily email newsletter.