Insider Selling: Bar Harbor Bankshares (BHB) Director Sells 1,088 Shares of Stock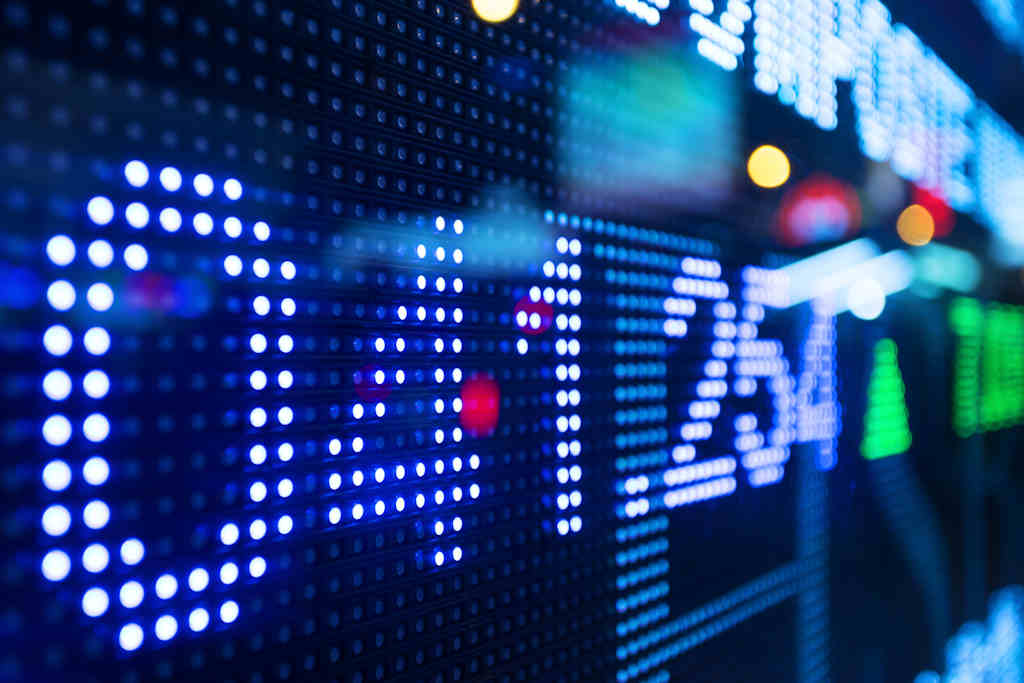 Bar Harbor Bankshares (NYSE:BHB) Director Stephen R. Theroux sold 1,088 shares of the business's stock in a transaction on Monday, June 19th. The shares were sold at an average price of $30.89, for a total transaction of $33,608.32. The sale was disclosed in a document filed with the SEC, which is available through this link.
Bar Harbor Bankshares (BHB) traded down 3.70% during trading on Tuesday, hitting $30.23. 28,841 shares of the stock traded hands. The company has a market capitalization of $465.24 million and a P/E ratio of 21.49. Bar Harbor Bankshares has a one year low of $22.41 and a one year high of $33.41. The company's 50 day moving average is $30.08 and its 200 day moving average is $38.13.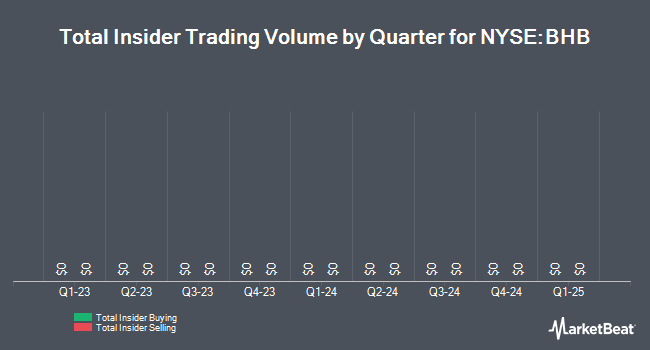 The business also recently disclosed a quarterly dividend, which was paid on Thursday, June 15th. Investors of record on Monday, May 15th were issued a dividend of $0.1867 per share. This represents a $0.75 dividend on an annualized basis and a dividend yield of 2.47%. This is a positive change from Bar Harbor Bankshares's previous quarterly dividend of $0.19. The ex-dividend date was Thursday, May 11th.
WARNING: "Insider Selling: Bar Harbor Bankshares (BHB) Director Sells 1,088 Shares of Stock" was first published by American Banking News and is owned by of American Banking News. If you are accessing this piece on another domain, it was stolen and reposted in violation of United States & international copyright & trademark laws. The original version of this piece can be accessed at https://www.americanbankingnews.com/2017/06/20/insider-selling-bar-harbor-bankshares-bhb-director-sells-1088-shares-of-stock.html.
About Bar Harbor Bankshares
Bar Harbor Bankshares is a bank holding company. The Company's operating subsidiary, Bar Harbor Bank & Trust (the Bank), is a community bank, which offers a range of deposit, loan and related banking products, as well as brokerage services provided through a third-party brokerage arrangement. In addition, the Company offers trust and investment management services through its second tier subsidiary, Bar Harbor Trust Services, a Maine chartered non-depository trust company.
Receive News & Ratings for Bar Harbor Bankshares Daily - Enter your email address below to receive a concise daily summary of the latest news and analysts' ratings for Bar Harbor Bankshares and related companies with MarketBeat.com's FREE daily email newsletter.