Coca-Cola Amatil Ltd. (CCLAY) Upgraded by Zacks Investment Research to Hold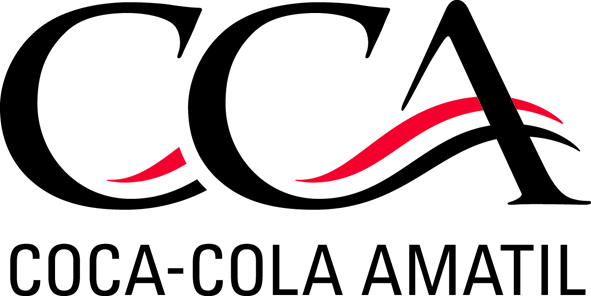 Coca-Cola Amatil Ltd. (OTCMKTS:CCLAY) was upgraded by Zacks Investment Research from a "sell" rating to a "hold" rating in a report released on Wednesday.
According to Zacks, "Coca-Cola Amatil limited's principal activity is the manufacture, distribution and marketing of non-alcoholic ready to drink beverages which include carbonated and non carbonated drinks which include mineral and bottled waters, ready-to-drink coffee and tea, juices/nectar, sport drinks, fruit still drinks, energy drinks, other ready-to-drink beverages and flavoured milk drinks. Major brands include Coca-Cola, diet Coke, Coca-Cola Light, Fanta, Sprite, Lift, Lift Plus, POWERaDE, Mount Franklin, Fruitopia, pump, L&P, Deep Spring, Schweppes, Qoo, Kin Cider, and Nescafe. "
Separately, Goldman Sachs Group Inc lowered Coca-Cola Amatil from a "neutral" rating to a "sell" rating in a research report on Wednesday, May 17th.
Coca-Cola Amatil (CCLAY) traded down 0.94% on Wednesday, hitting $6.82. 32,265 shares of the company were exchanged. The company has a market capitalization of $5.21 billion, a price-to-earnings ratio of 28.07 and a beta of 1.07. The stock has a 50 day moving average of $6.99 and a 200 day moving average of $7.44. Coca-Cola Amatil has a 52 week low of $5.88 and a 52 week high of $8.35.
TRADEMARK VIOLATION NOTICE: "Coca-Cola Amatil Ltd. (CCLAY) Upgraded by Zacks Investment Research to Hold" was first reported by American Banking News and is the sole property of of American Banking News. If you are reading this report on another website, it was copied illegally and reposted in violation of US & international trademark & copyright laws. The correct version of this report can be read at https://www.americanbankingnews.com/2017/06/21/coca-cola-amatil-ltd-cclay-upgraded-by-zacks-investment-research-to-hold.html.
Coca-Cola Amatil Company Profile
Coca-Cola Amatil Limited (CCA) manufactures, distributes and sells ready-to-drink beverages in the Asia-Pacific region. The Company's segments include Non-Alcohol Beverages; Alcohol & Coffee Beverages, and Corporate, Food & Services. The Company manufactures Coca-Cola products in approximately six countries in which it operates.
Get a free copy of the Zacks research report on Coca-Cola Amatil (CCLAY)
For more information about research offerings from Zacks Investment Research, visit Zacks.com
Receive News & Ratings for Coca-Cola Amatil Ltd. Daily - Enter your email address below to receive a concise daily summary of the latest news and analysts' ratings for Coca-Cola Amatil Ltd. and related companies with MarketBeat.com's FREE daily email newsletter.