ServisFirst Bancshares, Inc. (SFBS) Announces $0.05 Quarterly Dividend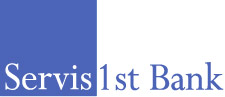 ServisFirst Bancshares, Inc. (NASDAQ:SFBS) declared a quarterly dividend on Wednesday, June 21st, Wall Street Journal reports. Shareholders of record on Monday, July 3rd will be given a dividend of 0.05 per share by the financial services provider on Friday, July 14th. This represents a $0.20 annualized dividend and a yield of 0.55%. The ex-dividend date is Thursday, June 29th.
ServisFirst Bancshares (SFBS) traded down 0.60% on Wednesday, reaching $36.32. The company's stock had a trading volume of 258,972 shares. ServisFirst Bancshares has a 1-year low of $22.56 and a 1-year high of $42.66. The company has a market capitalization of $1.92 billion, a price-to-earnings ratio of 23.28 and a beta of 1.41. The stock has a 50 day moving average price of $36.52 and a 200-day moving average price of $37.75.
ServisFirst Bancshares (NASDAQ:SFBS) last released its earnings results on Monday, April 17th. The financial services provider reported $0.42 earnings per share for the quarter, topping the Zacks' consensus estimate of $0.40 by $0.02. The firm had revenue of $56.60 million during the quarter, compared to analyst estimates of $55.45 million. ServisFirst Bancshares had a net margin of 34.77% and a return on equity of 16.28%. Equities analysts predict that ServisFirst Bancshares will post $1.73 earnings per share for the current fiscal year.
Several research analysts have recently issued reports on SFBS shares. Stephens restated a "hold" rating on shares of ServisFirst Bancshares in a report on Tuesday, April 18th. Hovde Group raised shares of ServisFirst Bancshares from an "underperform" rating to a "market perform" rating and set a $37.00 target price on the stock in a research note on Tuesday, April 18th.
ILLEGAL ACTIVITY NOTICE: "ServisFirst Bancshares, Inc. (SFBS) Announces $0.05 Quarterly Dividend" was originally published by American Banking News and is the sole property of of American Banking News. If you are accessing this piece of content on another website, it was copied illegally and reposted in violation of international copyright & trademark laws. The original version of this piece of content can be accessed at https://www.americanbankingnews.com/2017/06/21/servisfirst-bancshares-inc-sfbs-announces-0-05-quarterly-dividend.html.
In other ServisFirst Bancshares news, EVP W Bibb Lamar, Jr. sold 28,000 shares of the company's stock in a transaction dated Thursday, May 4th. The shares were sold at an average price of $38.78, for a total transaction of $1,085,840.00. The sale was disclosed in a legal filing with the SEC, which can be accessed through this link. Insiders have acquired 619 shares of company stock worth $22,411 over the last ninety days. Insiders own 14.04% of the company's stock.
A hedge fund recently raised its stake in ServisFirst Bancshares stock. Teachers Advisors LLC increased its position in ServisFirst Bancshares, Inc. (NASDAQ:SFBS) by 7.2% during the first quarter, according to its most recent filing with the Securities and Exchange Commission (SEC). The firm owned 81,202 shares of the financial services provider's stock after buying an additional 5,487 shares during the period. Teachers Advisors LLC owned approximately 0.15% of ServisFirst Bancshares worth $2,954,000 as of its most recent SEC filing. Institutional investors own 43.68% of the company's stock.
About ServisFirst Bancshares
ServisFirst Bancshares, Inc is a bank holding company whose business is conducted by its subsidiary, ServisFirst Bank (the Bank). The Company's principal business is to accept deposits from the public and to make loans and other investments. The Company, through its bank, originates commercial, consumer and other loans; accept deposits; provides electronic banking services, such as online and mobile banking, including remote deposit capture, deliver treasury and cash management services, and provides correspondent banking services to other financial institutions.
Receive News & Ratings for ServisFirst Bancshares Inc. Daily - Enter your email address below to receive a concise daily summary of the latest news and analysts' ratings for ServisFirst Bancshares Inc. and related companies with MarketBeat.com's FREE daily email newsletter.