Jefferies Group Equities Analysts Raise Earnings Estimates for Methanex Co. (MX)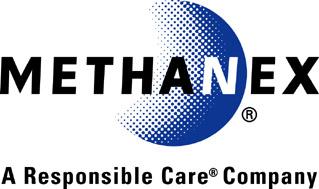 Methanex Co. (TSE:MX) (NASDAQ:MEOH) – Research analysts at Jefferies Group boosted their Q2 2017 earnings per share estimates for shares of Methanex in a report released on Tuesday. Jefferies Group analyst L. Alexander now anticipates that the company will post earnings of $1.44 per share for the quarter, up from their previous forecast of $1.13. Jefferies Group also issued estimates for Methanex's Q3 2017 earnings at $0.59 EPS, Q1 2018 earnings at $1.20 EPS, Q2 2018 earnings at $1.52 EPS, Q3 2018 earnings at $1.23 EPS and FY2018 earnings at $6.20 EPS.
COPYRIGHT VIOLATION WARNING: This story was published by American Banking News and is the property of of American Banking News. If you are accessing this story on another website, it was copied illegally and republished in violation of US & international copyright law. The original version of this story can be read at https://www.americanbankingnews.com/2017/06/22/jefferies-group-equities-analysts-raise-earnings-estimates-for-methanex-co-mx.html.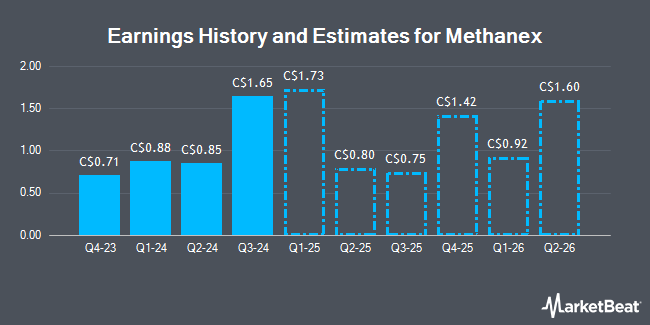 A number of other equities analysts also recently weighed in on the stock. Scotiabank restated a "sector perform" rating and set a C$51.00 target price on shares of Methanex in a report on Wednesday, March 15th. Royal Bank Of Canada lowered their target price on shares of Methanex to C$73.50 and set a "sector perform" rating on the stock in a report on Friday, April 28th. Four research analysts have rated the stock with a hold rating and one has assigned a buy rating to the stock. Methanex presently has an average rating of "Hold" and an average price target of C$55.10.
Shares of Methanex (TSE:MX) opened at 53.43 on Thursday. The company has a 50-day moving average of $57.25 and a 200-day moving average of $61.22. Methanex has a 12 month low of $35.01 and a 12 month high of $69.88. The firm has a market cap of $4.72 billion and a P/E ratio of 33.71.
In related news, Director Douglas James Arnell acquired 500 shares of the firm's stock in a transaction on Thursday, May 4th. The shares were purchased at an average cost of C$58.24 per share, for a total transaction of C$29,120.00. Also, Director Mohamed Shindy acquired 1,500 shares of the firm's stock in a transaction on Tuesday, May 16th. The stock was bought at an average price of C$43.54 per share, for a total transaction of C$65,310.00. Over the last quarter, insiders acquired 2,030 shares of company stock worth $96,218.
Methanex Company Profile
Methanex Corp is a Canada-based producer and supplier of methanol to a range of international markets. The Company operates production sites in Canada, Chile, Egypt, New Zealand, the United States, as well as Trinidad and Tobago. Its global operations are supported by a global supply chain of terminals, storage facilities and a fleet of methanol ocean tankers.
Receive News & Ratings for Methanex Co. Daily - Enter your email address below to receive a concise daily summary of the latest news and analysts' ratings for Methanex Co. and related companies with MarketBeat.com's FREE daily email newsletter.