Wolseley plc's (WOS) "Hold" Rating Reaffirmed at Numis Securities Ltd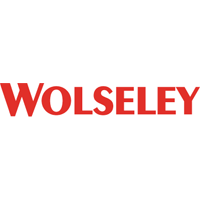 Wolseley plc (LON:WOS)'s stock had its "hold" rating reaffirmed by research analysts at Numis Securities Ltd in a report released on Thursday. They currently have a GBX 4,750 ($60.52) target price on the stock. Numis Securities Ltd's price objective indicates a potential downside of 2.36% from the company's current price.
WOS has been the subject of several other research reports. Berenberg Bank increased their target price on Wolseley plc from GBX 4,200 ($53.51) to GBX 5,700 ($72.62) and gave the company a "buy" rating in a research note on Friday, May 19th. Barclays PLC restated a "top pick" rating and set a GBX 5,600 ($71.35) target price (up previously from GBX 5,000 ($63.70)) on shares of Wolseley plc in a research note on Wednesday, March 15th. Liberum Capital restated a "hold" rating and set a GBX 4,975 ($63.38) target price on shares of Wolseley plc in a research note on Thursday, March 16th. J P Morgan Chase & Co restated a "neutral" rating and set a GBX 4,650 ($59.24) target price on shares of Wolseley plc in a research note on Friday, March 24th. Finally, HSBC Holdings plc downgraded Wolseley plc to a "hold" rating and decreased their target price for the company from GBX 5,350 ($68.16) to GBX 5,150 ($65.61) in a research note on Friday, April 7th. Two investment analysts have rated the stock with a sell rating, seven have assigned a hold rating and nine have assigned a buy rating to the stock. Wolseley plc has an average rating of "Hold" and an average target price of GBX 5,077.63 ($64.69).
Shares of Wolseley plc (LON WOS) opened at 4865.00 on Thursday. Wolseley plc has a one year low of GBX 3,501.00 and a one year high of GBX 5,285.00. The company's 50 day moving average price is GBX 4,950.32 and its 200 day moving average price is GBX 4,958.37. The stock's market capitalization is GBX 12.21 billion.
WARNING: This piece was posted by American Banking News and is the property of of American Banking News. If you are reading this piece on another website, it was illegally copied and republished in violation of US & international copyright laws. The original version of this piece can be read at https://www.americanbankingnews.com/2017/06/25/wolseley-plcs-wos-hold-rating-reaffirmed-at-numis-securities-ltd.html.
In related news, insider Darren M. Shapland bought 100 shares of the company's stock in a transaction dated Tuesday, May 23rd. The stock was acquired at an average cost of GBX 4,928 ($62.79) per share, with a total value of £4,928 ($6,278.51).
About Wolseley plc
Wolseley plc is the holding company of the Wolseley Group of companies. The Company is engaged in the distribution of plumbing and heating products and building materials. The Company's segments include USA, UK, Nordic, and Canada and Central Europe. The Company operates seven business units in the United States, six of these mainly operate in the business to business (B2B) market with one operating in the business to consumer (B2C) market.
Receive News & Ratings for Wolseley plc Daily - Enter your email address below to receive a concise daily summary of the latest news and analysts' ratings for Wolseley plc and related companies with MarketBeat.com's FREE daily email newsletter.