Ennis, Inc. (EBF) Announces Quarterly Earnings Results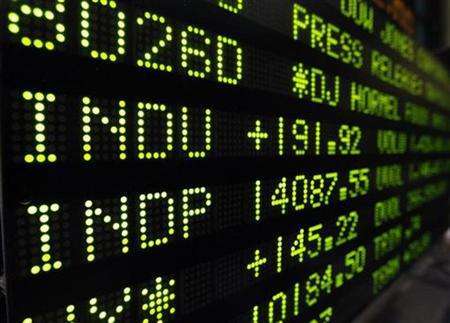 Ennis, Inc. (NYSE:EBF) released its earnings results on Monday. The industrial products company reported $0.31 earnings per share (EPS) for the quarter, topping the Thomson Reuters' consensus estimate of $0.25 by $0.06, Bloomberg Earnings reports. Ennis had a net margin of 0.50% and a return on equity of 11.47%. The business had revenue of $94.59 million for the quarter.
Shares of Ennis (NYSE:EBF) opened at 17.95 on Tuesday. Ennis has a 52-week low of $14.40 and a 52-week high of $20.40. The firm has a market capitalization of $459.27 million, a PE ratio of 260.14 and a beta of 0.83. The company has a 50 day moving average of $16.78 and a 200 day moving average of $16.72.
The business also recently announced a quarterly dividend, which will be paid on Monday, August 7th. Investors of record on Friday, July 7th will be given a $0.20 dividend. The ex-dividend date is Wednesday, July 5th. This is a boost from Ennis's previous quarterly dividend of $0.18. This represents a $0.80 annualized dividend and a dividend yield of 4.46%. Ennis's dividend payout ratio (DPR) is currently 1,000.14%.
TRADEMARK VIOLATION NOTICE: "Ennis, Inc. (EBF) Announces Quarterly Earnings Results" was originally reported by American Banking News and is the sole property of of American Banking News. If you are accessing this news story on another website, it was copied illegally and reposted in violation of United States and international trademark & copyright law. The original version of this news story can be read at https://www.americanbankingnews.com/2017/06/27/ennis-inc-ebf-announces-quarterly-earnings-results.html.
Separately, TheStreet raised shares of Ennis from a "c+" rating to a "b" rating in a research report on Tuesday, April 25th.
Ennis Company Profile
Ennis, Inc and its subsidiaries are engaged in the production and sale of business forms and other business products to customers primarily located in the United States. The Print Segment is engaged in printing, manufacturing and selling a range of business forms and other business products to distributors located throughout the United States primarily through independent dealers.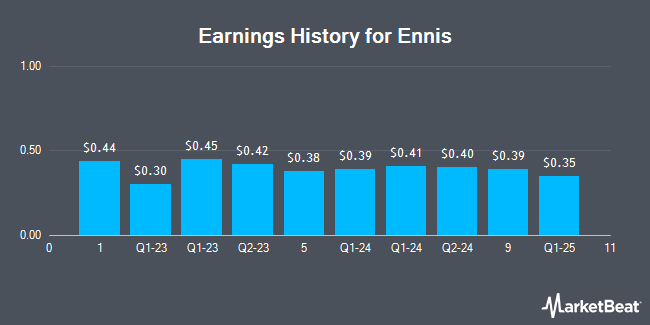 Receive News & Ratings for Ennis Inc. Daily - Enter your email address below to receive a concise daily summary of the latest news and analysts' ratings for Ennis Inc. and related companies with MarketBeat.com's FREE daily email newsletter.