Insider Buying: WesternOne Inc (WEQ) Director Purchases 15,000 Shares of Stock

WesternOne Inc (TSE:WEQ) Director Thomas Richard Turner purchased 15,000 shares of the company's stock in a transaction that occurred on Tuesday, June 27th. The shares were acquired at an average cost of C$1.54 per share, with a total value of C$23,100.00.
Thomas Richard Turner also recently made the following trade(s):
On Monday, May 15th, Thomas Richard Turner sold 1,657 shares of WesternOne stock. The shares were sold at an average price of C$1.45, for a total value of C$2,402.65.
WesternOne Inc (TSE:WEQ) traded up 3.33% during midday trading on Tuesday, hitting $1.55. The stock had a trading volume of 14,765 shares. The stock's market cap is $26.38 million. The company has a 50-day moving average of $1.49 and a 200-day moving average of $1.44. WesternOne Inc has a 1-year low of $1.20 and a 1-year high of $12.60.
ILLEGAL ACTIVITY NOTICE: This story was reported by American Banking News and is the property of of American Banking News. If you are reading this story on another domain, it was illegally copied and republished in violation of US & international copyright laws. The original version of this story can be read at https://www.americanbankingnews.com/2017/06/27/insider-buying-westernone-inc-weq-director-purchases-15000-shares-of-stock.html.
Separately, Raymond James Financial, Inc. lowered their target price on WesternOne from C$2.80 to C$1.40 and set a "market perform" rating for the company in a research note on Monday, May 15th.
WesternOne Company Profile
WesternOne Inc is a Canada-based company focused on acquiring businesses in the construction and infrastructure services sectors. The Company's segments include heat services and aerial equipment (WIS), and modular building construction and rentals, Britco LP (Britco). WIS operates under the brand, WesternOne Infrastructure Services and provides heat and related services to the construction, infrastructure and oil and gas sectors, and aerial equipment for construction, television and movie production.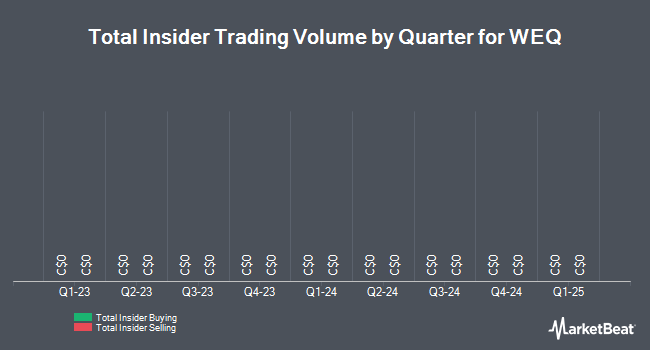 Receive News & Ratings for WesternOne Inc Daily - Enter your email address below to receive a concise daily summary of the latest news and analysts' ratings for WesternOne Inc and related companies with MarketBeat.com's FREE daily email newsletter.