Chembio Diagnostics, Inc. (CEMI) Insider Purchases $198,650.00 in Stock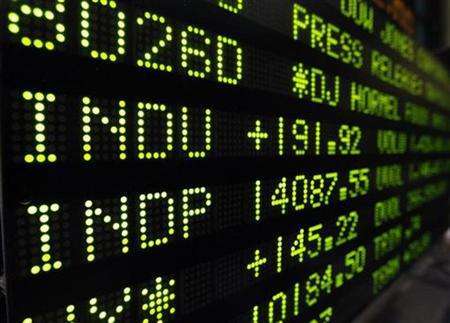 Chembio Diagnostics, Inc. (NASDAQ:CEMI) insider Norman H. Pessin acquired 36,250 shares of Chembio Diagnostics stock in a transaction dated Wednesday, June 28th. The shares were bought at an average cost of $5.48 per share, with a total value of $198,650.00. The acquisition was disclosed in a filing with the Securities & Exchange Commission, which is available at this link.
Shares of Chembio Diagnostics, Inc. (NASDAQ:CEMI) remained flat at $6.10 during mid-day trading on Thursday. The company's stock had a trading volume of 32,607 shares. Chembio Diagnostics, Inc. has a 12-month low of $5.05 and a 12-month high of $8.48. The firm's market cap is $75.02 million. The stock has a 50-day moving average of $6.40 and a 200-day moving average of $6.11.
Chembio Diagnostics (NASDAQ:CEMI) last announced its earnings results on Tuesday, May 9th. The company reported ($0.13) earnings per share for the quarter, topping the Zacks' consensus estimate of ($0.20) by $0.07. The firm had revenue of $5.43 million during the quarter, compared to analyst estimates of $4.88 million. Chembio Diagnostics had a negative net margin of 87.81% and a negative return on equity of 54.92%. On average, analysts expect that Chembio Diagnostics, Inc. will post ($0.52) EPS for the current fiscal year.
WARNING: This piece was first published by American Banking News and is the property of of American Banking News. If you are accessing this piece on another site, it was copied illegally and republished in violation of US and international trademark & copyright laws. The correct version of this piece can be accessed at https://www.americanbankingnews.com/2017/06/29/chembio-diagnostics-inc-cemi-insider-purchases-198650-00-in-stock.html.
Separately, ValuEngine raised Chembio Diagnostics from a "strong sell" rating to a "sell" rating in a research note on Friday, June 2nd.
Chembio Diagnostics Company Profile
Chembio Diagnostics, Inc (Chembio), and its subsidiary, Chembio Diagnostic Systems, Inc, develop, manufacture, market and license rapid point-of-care diagnostic tests (POCTs) that detect infectious diseases. The Company's products available are rapid tests for the detection of human immunodeficiency virus (HIV) 1/2 antibodies, and a multiplex rapid test for the detection of HIV and Syphilis antibodies.
Receive News & Ratings for Chembio Diagnostics Inc. Daily - Enter your email address below to receive a concise daily summary of the latest news and analysts' ratings for Chembio Diagnostics Inc. and related companies with MarketBeat.com's FREE daily email newsletter.